2012 RT Convention: A First RT Convention Through The Eyes Of Author Suzanne Selfors
Fri, 05/11/2012 - 10:41am — admin
YA author Suzanne Selfors is no novice to writing enchanting stories for young readers, but this year marked the author's first RT Booklovers Convention. Today the author shares her experiences meeting fans at Teen Day, singing books in YA Alley and enjoying a whirlwind weekend in Chicago. 
I wasn't sure it would be worth it. I'd never been to a romance convention before. I'd never even thought of my books as "romantic." But other writers told me, "You gotta go. The RT convention is crazy. Crazy in a good way." So there I sat, on the tarmac in Seattle, while the pilot explained that the tow bar had broken and we'd have to wait for another tow bar. Wait, and wait and WAIT. The passenger next to me was a nervous wreck, wringing his hands and talking incessantly. Turned out he was on his way to jail to serve a three-year term for drug possession. All in all, it wasn't the most uplifting beginning to my journey.
But my mood changed the second I stepped into the hotel, where three women greeted me. Goggles perched on their foreheads, ample bosoms spilling out of their blouses, they were laughing. "What are the costumes for?" I asked, dazed after the five-hour flight, plus two-hour tarmac delay. "We're going to a steampunk party," was the reply. Steampunk party?
Things were looking up.
I had come to Chicago for one reason — to meet teen readers. I was part of Teen Day, one of fifty authors who would sit in a big ballroom and hope and pray that those elusive hormonal beings would show up. Any author who writes for teens knows that it's difficult to get them to attend book events. You have to compete with homework, football games, soccer, boyfriends and plain old ennui. So I didn't have my hopes set too high. I well knew the echo of an empty room, of authors sitting with stacks of books and disappointed looks on their faces.
Did anyone even know who I was? The table at the end was filled with the big names, the NY Times best-selling names. Would anyone come to see me?
My first novel, Saving Juliet, was published by Walker/Bloomsbury back in 2009 and optioned for film by Disney. After purchasing the manuscript, my editor called me to discuss revisions. "Suzanne," she said sweetly, "the book is great but where's the romance?" In my naiveté, I argued, "Why does it need romance? It's the story of a girl and her adventure as she travels back in time to meet Romeo and Juliet and tries to save their lives." There was a chuckle on the other end of the call. "Suzanne, you're writing for teen girls. Think about it. Every book you've loved and still love has at its heart a romance. That's how it works."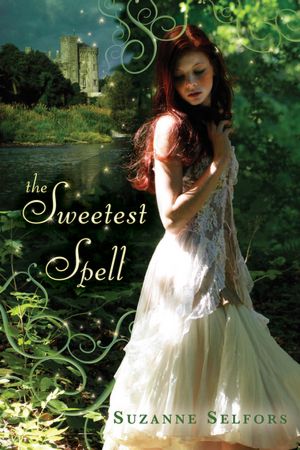 Of course she was right. The book was sooo much better after the revision.
The nice volunteers at the hotel gave me a nametag with a flower button, signifying that I was a published author. When Teen Day arrived, I got my latte at the café downstairs and made sure my flower button was in place. Then I traipsed into the gigantic room, over to the far end where Teen Alley awaited. My books were set neatly on the table, along with a bottle of water. The writers on either side were lovely, but, like me, they'd never been to this convention and had no idea what to expect. Some guy in pirate garb strolled the aisle, his beard dyed blue, as did another guy in a kilt. I poured some chocolate kisses onto my table, folded my hands, and waited for the doors to open.
And they came. In droves. In throngs. Parents and siblings in tow. They lined up for the big names, but they also came to see the rest of us. Even me! Some brought old copies of Saving Juliet and Coffeehouse Angel for me to sign, and others bought new copies. And they were excited, their voices chattering, smiles on faces, as if this were something really cool. As if reading still mattered!
So I offer my sincerest thanks and congratulations to those who created this event, and to those who will continue to make Teen Day happen. Young readers need events like this, where they can celebrate the stories that speak to them as individuals, whether they are stories about vampires, or zombie-fairies, or time-traveling actresses. And we who write those stories, well, there's nothing like a little bit of face-to-face reader appreciation to help us remember why we started writing in the first place.
- Suzanne Selfors
You can pick up a copy of Selfors' The Sweetest Spell, available this August. For more 2012 RT Convention coverage, click here. For more YA news and views, check out our Everything Young Adult Page.