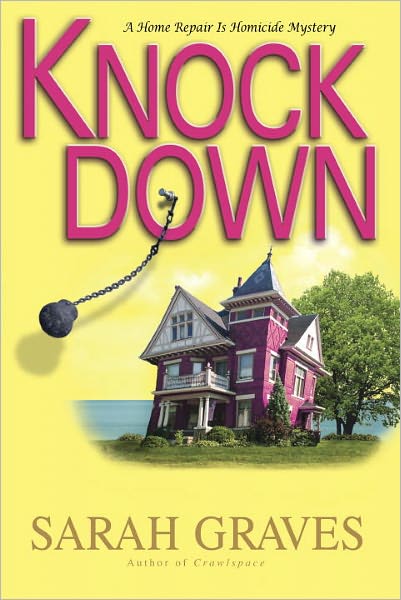 In this week's Cozy Corner we chat with Sarah Graves of the popular Home Repair is Homicide series. Learn how the author started building her series from the ground up, while she was repairing her own house and find out what you can expect from her upcoming novel, Knockdown.
When I first came to Eastport, Maine and started writing the Home Repair is Homicide series starring home-repair enthusiast Jake Tiptree, like her I also started fixing up an old house.
Now, more than a dozen years later, the series still isn't finished and the house isn't, either. I guess you just never know what you're getting yourself into when you fix that first leak, paint that first wall, scrape the first acre of wallpaper...
Or when you plot that first murder. The next thing you know, you're wearing your own carpenter's apron, swinging your own hammer...and researching just how far a 12-gauge shotgun's range really is, anyway, and whether or not you can put a silencer on one (hint: don't try this at home).
0

COMMENTS
SUBSCRIBE TO RSS FEED
EMAIL
SHARE
PERMALINK
READ ENTIRE POST