BY , JUNE 28, 2011 | PERMALINK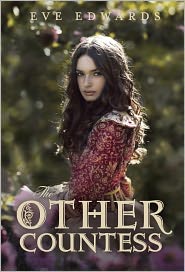 Eve Edwards' historical YA series starter The Other Countess is an RT Top Pick! Reviewer Raven Heller says of the story, "I stayed up way too late to finish this one — but it was so worth it!" Last week readers got a look at the first few chapters of the story and the author gave away advance reader copies of The Other Countess. Congratulations to last week's winners and we are thrilled to announce that this week one more reader will win an ARC of the story and everyone will get a chance to read the second chapter of the story!
Will watched her go with regret. His attraction to the dark-haired lady with her execrable embroidery had taken him by surprise. She'd been laughing at his brothers—that was what had done it. Her eyes had sparkled with humor, her smiling lips just begging for a kiss.
Will sighed. He was here on serious business and could not afford to be distracted.
James scratched his chest and yawned. "Who was she, Will?"
11

COMMENTS
SUBSCRIBE TO RSS FEED
EMAIL
SHARE
PERMALINK
READ ENTIRE POST