Amazon's Bestselling Books Of 2012
Mon, 12/17/2012 - 1:05pm — admin
Amazon, the world's largest book seller, has just announced it's lists of the bestselling books of 2012 in print and e-book formats.
It should come to no surprise that readers continue to flock to E.L. James and her Fifty Shades trilogy. This year it is the series finale, Fifty Shades Freed, that earns the top spot on the bestseller list. And James makes a second appearance in the top ten with her Fifty Shades Boxed Set hitting number three.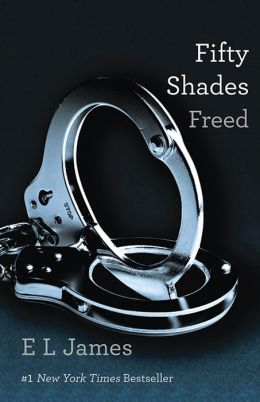 Erotic romance is the big news this year, but it isn't all James' doing. Author Sylvia Day also appears twice on Amazon's best seller list with Bared to You and Reflected in You. Another sensual read that made the cut is The Marriage Bargain by Jennifer Probst. Sara Nelson, Editorial Director of Books and Kindle at Amazon, says, "This was truly the year of the billionaire bad boy in romance — Amazon readers just couldn't get enough of the genre." 
What other genre was hot in 2012? Mysteries and thrillers. Four of the top 10 bestselling books of the year asked readers whodunit. Coming in at number two on the list is reader and critic darling Gone Girl by Jillian Flynn. Thrillers that appear in Amazon's top ten are The Racketeer by John Grisham, Defending Jacob by William Landay and The Innocent by David Baldacci.
Rounding out Amazon's list is a nonfiction title, No Easy Day by Mark Owen. Topical as well as controversial, the public couldn't wait to learn more about the military mission that brought down Osama Bin Laden. Reportedly containing classified information, Owen's (whose real name is Matt Bissonnette) has taken a lot of heat from the Department of Defense for his account of the raid on Bin Laden, but this seems to only have helped sales of the book.
How many of these bestsellers have you read? Let us know in the comments below. And you can click here for more publishing industry news.