April 2013: Which Self-Published Story Is Right For You? Take The Quiz!
Mon, 04/15/2013 - 1:54pm — admin
It seems everyone is self-pubbing these days, which is great for us — more delectable male characters to choose from! But with all these hot heroes on hand, which one should we take home? (Champagne problems, right ladies?) Our solution? An RT self-pub quiz! Read on and make your selections to find the man who'll make your month!
***
1. It's your birthday, and your man with a plan has come up with the perfect gift! It's a getaway to:
A) New Orleans for a night of smooth jazz and cuddling in dark alcoves of the French Quarter.
B) The Catskills for some dirty … dancing - and hiking, if you're into that.
C) A beach bungalow with lots of privacy.
D) Miami where it's hotter than Hades, but you love the club scene!
E) Who says guys are the only sport fiends? He's taking you to opening day for your fav team.
2. He's also arranged for a cake, and because he knows your taste, you're ready to devour:
A) One he's baked himself. You don't know what the heck it is, but you love a good mystery and his effort.
B) An assortment of cupcakes decorated with the cutest animal faces ever.
C) A decadent dessert from the fanciest restaurant in town — to go, because really a treat like this should be served alone ... and possibly naked.
D) A sinfully rich chocolate lava cake. Watch out for the center, it's hot!
E) Just a little something he's had whipped up by a prize-winning pastry chef. He knows you prefer only the very best.
3. Before you blow out your candles, you make a wish for:
A) A clue to the puzzle you've been working on.
B) A tall glass of refreshing milk to wash down the cake.
C) A shower to wash away some of this itchy sand.
D) The courage to let your inner-siren burst free. Rawr!
E)  Stamina. It's gonna be a long night. ::wink::
4. It's your party and you'll wear what you want to:
A) All black — not only is it slimming, but it's good for when you suddenly have to go on the run.
B) Why not have fun? A costume party for all sounds great.
C) Nothing is coming between you and your super sexy bikini. Nothing except your man, that is.
D) Something red, short and slinky. Not that your guy needs anything to get his engine going.
E) A cute top and your best-fitting jeans sounds just about right.
5. Your night is already the best ever, but when this song comes on you can't sit still:
A) Rock Your Body by Justin Timberlake
B) Loosen Up My Buttons by the Pussycat Dolls
C) Hot Hot Hot by Buster Poindexter
D) The Warrior by Scandal featuring Patty Smyth
E) Tubthumping (I Get Knocked Down) by Chumawamba
***
If You Chose Mostly A's … then you're in the mood for a hot bodyguard. And have we got one for you! Mick Corrigan is the man with the muscle in Pam Crooks' steamy Romantic Suspense, Her Mother's Killer. After one steamy night of passion six months before, Mick hasn't been able to get Adrienne Morelli out of his mind. And now that he's been hired to protect her from a vicious killer, this is one case that'll definitely have to be classified as hands — and hearts — on.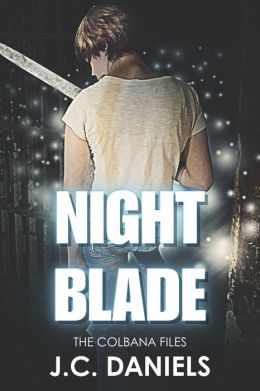 If You Chose Mostly B's … Me-ow! How does a super sexy alpha cat sound? Purrfect, right? In J.C. Daniels' Night Blade, the second installment of her kick-ass Urban Fantasy series, Colbana Files, Damon is the manimal that will steal your heart. We'll just add that to his list of supposed crimes. It seems Damon's under suspicion from the Council for killing off some of its members. Can his lover Kit clear his name before he hears of the allegations and is punished with a death sentence?
If You Chose Mostly C's … Picture this: A busy beach, a mysterious, sexy stranger and an instant spark. No need to book tickets, you can find it all between the covers of Kristen Proby's erotica, Come Away With Me. As if you'd need to be told to follow the gorgeous Luke Williams anywhere. When Natalie Connors stumbles into him during an early morning photo shoot, she doesn't realize there's more to the man than meets the eye. Luke is more than willing to trust her with his body (repeatedly and hotly), but can he trust her with the truth?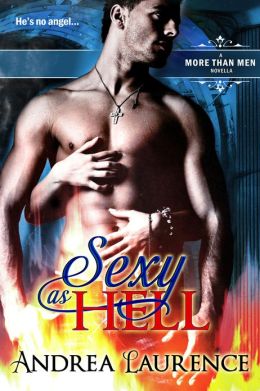 If You Chose Mostly D's … You'll take nothing less than an immortal warrior, of course. Why settle when you can have the best forever? That's probably what Seth was thinking when he gave up his very life — and freedom — to permanently avoid death in Andrea Laurence's paranormal, Sexy As Hell. Now a warrior for Archangel Michael, he's being given a shot to return to a normal life. But to do so, he'll have to send a succubus to hell. And one has just inhabited the body of his gorgeous neighbor, Camille. Nothing wrong with a little sexorcism …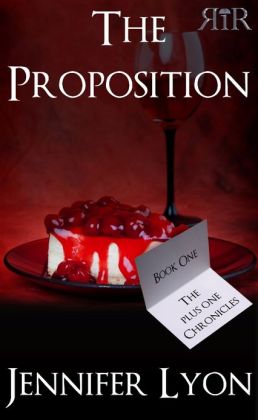 If You Chose Mostly E's … You've put your money on the prize. Prizefighter, that is! In The Proposition, a contemporary romance by Jennifer Lyon, Sloane Michaels almost has it all: Wealth, good looks and the bod that only an ex-UFC fighter could obtain. And the two things he wants are almost within reach, long-overdue revenge and the delectable Kat Thayne. But which one will he choose?
Let us know your quiz results in the comments! You can find all these books and more available online now. And for other digital reads, be sure to check out RT's Everything E-Books Page.