Into the Archives: Bella Andre
Wed, 10/30/2013 - 10:47am — admin
Today on Into the Archives, we have superstar author Bella Andre delving into her backlist to dish on her favorite titles. With more than two million books sold, and having made a groundbreaking print-only deal with Harlequin for her originally self-published Sullivan series, Bella truly knows her way around her happy ending.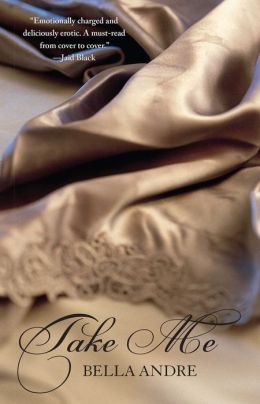 Take Me: I will always love Take Me, because this was the book that really started my writing career. Plus, I loved writing about a full-figured heroine and the truly passionate love between the Travis and Lily.
Never Too Hot: This book, the third in my Hotshots Firefighter trilogy, was a big turning point for me and the way I looked at my writing and the stories I tell. I was so invested in the characters that I cried and cried while writing it and I just loved feeling so much, so deeply.
From This Moment On: Marcus Sullivan's story is the second one in my Sullivan family contemporary romance series. I have a major thing for heroes that are the oldest sibling — I love how they are such natural protectors. It was really, really fun to write this super sexy and emotional story.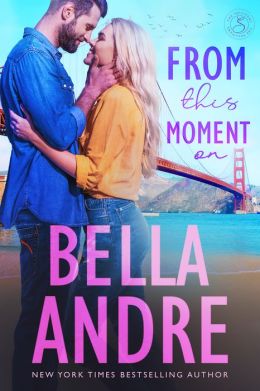 I Only Have Eyes For You: One of my other favorite things to write about is "forbidden" love. In the fourth Sullivan story, Sophie Sullivan is the younger sister of Jake McCann's best friend. She's totally off limits … and has been in unrequited love with him since she was a little girl. Of course he feels the same way, no matter how much he's tried to deny it over the years. As soon as I put them on the page together, sparks flew! (Editor's note: this is one of our favorite tropes!)
If You Were Mine: The fifth Sullivan book makes me laugh. Not just because of Zach and Heather's banter, but because of their two dogs, who appear in nearly every chapter. Cuddles and Atlas fall in love first, and I absolutely loved writing the dogs' love story too.
Bella Andre fans: Have you read all of these titles? Or for those new to Bella, now you know where to start! For even more happy endings, be sure to visit our Everything Romance page.