Into the Archives with Elizabeth Boyle
Mon, 01/06/2014 - 11:55am — admin
Still got some gift cards to burn? We at RT are here for you as always. Today we've got a special treat! Historical romance author extraordinaire Elizabeth Boyle is going Into the Archives with us to pick her five favorite titles from her ever-growing backlist. She's also got a new title out now, If Wishes Were Earls.  Ready to go … Into the Archives? Off we go!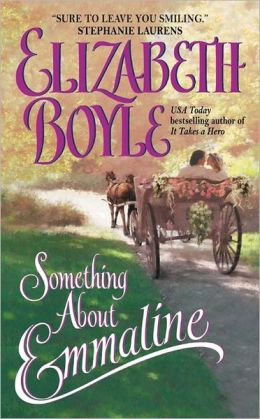 Something About Emmaline: The moment the idea for this story came to me, I was hooked. A baron who makes up a wife to avoid the marriage mart, and then one day, he starts getting bills for all her expenses. And Emmaline? I adore her — from her huge heart to her con artist sensibilities. The scene where they meet and she nearly shoots him for breaking into what is essentially his bedroom, still cracks me up.
His Mistress by Morning: Who wouldn't love waking up in a new, glamorous, "perfect" life? When wallflower Charlotte opens her eyes and finds herself in bed with the man she's admired from the sidelines all these years, mayhem ensues. I adore mayhem. Very quickly, Charlotte discovers life as a courtesan has opportunities never afforded a "lady." I think we all have a bit of wallflower in each of us, and seeing Charlotte transform into a confident, forthright woman is such a reward.
Mad About the Duke: I had the Duke of Parkerton on the back burner for years. I so wanted to write his story — the stuffy, rigid duke who needed his life turned upside down, but it required just the right lady. And when I "met" husband-hunting Elinor Standon, I knew I had my perfect foil for James Tremont. Favorite scene, bar none: When Parkerton discovers he isn't on Elinor's infamous list of eligible dukes.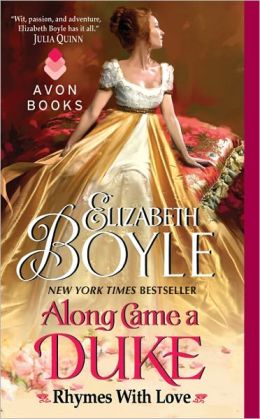 Stealing the Bride: It's Temple's story, people. Temple. Sigh. I wonder if I can slip him into another story? He stole my heart the moment he came ambling onto the page in One Night of Passion. How it is a character can take your breath away when they step on a page, I will never understand, but he did. Still does …
Along Came a Duke: This book is another story where the characters came to me in a moment of blinding inspiration. I was searching around for a new series idea and thought I would start with the titles — so I was looking through my aged copy of Mother Goose and read the line, "along came a spider and sat down beside her, and frightened Miss Muffett away." And in that single line, I saw not a spider, but a duke, and a lady who wasn't frightened by him, rather thought he needed to reform his scary ways. From there, Tabitha and Preston took on lives of their own, and I loved them immediately.
And there you have it! Did Elizabeth name your favorite title of hers? Elizabeth's latest, If Wishes Were Earls, is available now, online and in stores. And for more love stories through the ages, be sure to visit our Everything Romance page.