Into the Archives with Kristan Higgins
Mon, 03/24/2014 - 1:16pm — admin
In the mood for a fun and flirty contemporary romance? (This is us every day.) Good news, there's a new Kristan Higgins romance out this week, Waiting on You! Kristin's written so many great romances, we forced her to pick her top five favorites. We apologize to your ever-growing TBR pile. Ready to go … Into the Archives … with Kristan? Let's do it!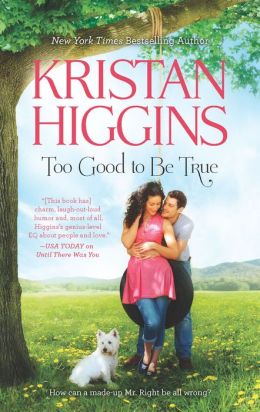 What I love about Too Good is the commitment Grace has to her imaginary boyfriend. Oh, come on! We've all done it! But Grace really goes the extra mile, especially when the gorgeous ex-con moves in next door. 
The title says it all—Harper and Nick are made for each other, no matter how much they have may have screwed things up way back when. These two circle each other like feral cats, and I absolutely adore their razor-sharp, lightning-fast dialogue.
A neurotic dad who also happens to be the hottest thing since lava was invented, a true tomboy heroine whose looks are not improved with a makeover, and a very innocent optimism about the power of love are some of the things I love about this book.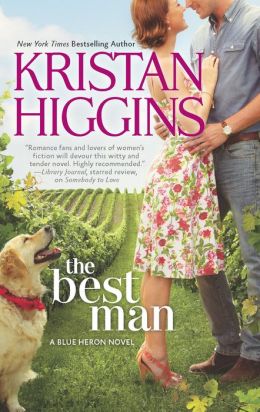 4. The Best Man
The Holland family is so warm and wonderful and oddball, from the bickering grandparents to the oversexed sister to the wonderful, clueless dad. And then there's the bromance between Levi and Jeremy, the only two men Faith Holland has ever loved.
Tom and Honor have both been burned, and both have good reason to toss aside their old, naïve ideas about love and marriage, which is why their story is all the more satisfying as they discover what real love and commitment actually mean.
Did she name your favorite? (We notice Just One of the Guys isn't on there, one of our particular faves.) Share in the comments below! And for more modern love stories, be sure to visit our Everything Romance page.