Into the Archives with Robyn Carr
Mon, 03/10/2014 - 11:42am — admin
Small-town romance is a big part of the contemporary genre these days, and its ubiquitous awesomeness is thanks in part to Robyn Carr's Virgin River series, which was so popular our family members were calling in all sorts of favors to get their hands on the titles ASAP. (We felt used.) This month, Robyn's got a mainstream title coming out, Four Friends. But for such an awesome author who's been writing for so long, where to begin? We asked Robyn to pick her top five favorites, and she obliged. And so we go … Into the Archives with Robyn Carr.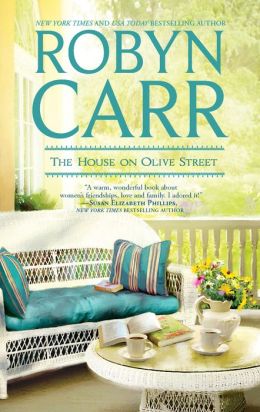 1. The House on Olive Street, which began my nice run in women's fiction at MIRA, is a fun and touching ensemble cast of women, but believe me they've got teeth. This was my first "girlfriend" book and I fell in love with that genre, if it is a genre. Give me a bunch of women with very individual wants and needs but a common dilemma and mountains can be moved. The joy I felt writing this book inspired me to write Four Friends.
2. Virgin River, the first in this 20-book series really set the stage for a town readers want to move to. At the time I wrote it, I had no idea it would turn into so many connected stories! Mel and Jack, the original hero and heroine, had absolutely no trouble anchoring this lovely town and all the characters who would follow. Virgin River is still the favorite of many.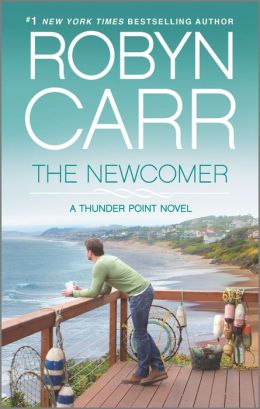 3. A Summer in Sonoma, my second "girlfriend book," a story of young women and their relationships that so touched my heart and not only brought memories of the year I turned 30, but also allowed me to experience that group relationship drama that I so love. I will admit, I had to talk to a lot of 30-year-old women about their concerns and worries — it was transforming to hear their stories.
4. Wild Man Creek, a Virgin River novel — just one of my favorites for no reason other than I loved writing about serious gardening even though I can barely keep my own houseplants alive, and I loved Colin and Jilly. They fell in love almost on sight, but they had serious plans in place, plans to live up to, plans that didn't include detours to be in love or be a couple.
5. The Newcomer, this was the second novel in my Thunder Point series and while I loved the first (The Wanderer) by the time I was well into this second in the series, the characters had really found their legs! There's a love story for every generation, and they're all serious. I had such a good time — I wanted my readers, ages 19 to 90, to be satisfied. From reader letters, they were very happy!
There you have it! Which Robyn Carr title do you want to pick up today? Four Friends hits shelves March 25. For even more love stories, be sure to visit our Everything Romance page.