Into the Archives with Susan Mallery
Tue, 09/24/2013 - 12:13pm — admin
Today on Into the Archives we're delving into romance maven Susan Mallery's extensive backlist to find out about her five favorite titles. With more than 25 million books sold (that's a lot of happy endings!) Mallery still has more stories to tell. Today her latest Fool's Gold title, an RT Top Pick! Christmas on 4th Street, releases.  
But if you've ever wondered just which title of Mallery's to read, why not let her tell you which titles mean the most to her? Tell us everything, Susan!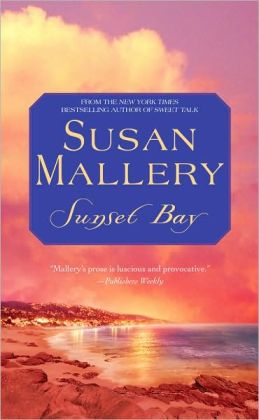 Sunset Bay — I had an idea for a story, and it wouldn't leave me alone. The problem was, it wasn't a romance, not really. It had romance in it, but that wasn't what it was about. And that was a problem because I'm a romance writer — it's more than what I do, it's who I am. Sunset Bay became my first women's fiction novel, my first opportunity to explore relationships other than the delicious romantic dance between a man and a woman. I am still, first and foremost, a romance writer, but I'm thrilled that I now have the opportunity to also write about friends, sisters, mothers, daughters, husbands and wives, and all of the other relationships that mean so much to women.
Chasing Perfect — Chasing Perfect is the first book of my series set in Fool's Gold, California. In it, city planner Charity Jones has been recruited specifically to address the vexing man shortage the town faced at the time. She has clearly done a phenomenal job. Here we are, three years and about a dozen books later, and there are lots of new, delicious men in town to make the women happy!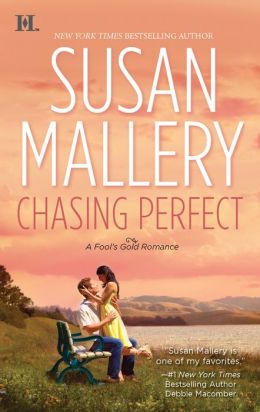 Only Yours — I love all of the characters I write, but Simon Bradley, the hero of Only Yours has a special place in my heart. He is both the beauty and the beast –—half of his face was scarred in an incident that would have made many men bitter. But Simon has such an amazing heart that he became a doctor so he could help disfigured children. Plus, my toy poodle Nikki inspired Cece the therapy dog in this book, and Nikki always makes me smile!
All Summer Long — Charlie Dixon is not a girlie-girl heroine. She's kind of butch — a big, strong firefighter. She has never seen herself as particularly attractive, so imagine her surprise when the most gorgeous man she's ever met seems to be interested in her. Clay Stryker is in Fool's Gold to buy a ranch with the fortune he made as an underwear model and a movie butt double. I love this book because Charlie and Clay have both been judged for their looks their whole lives, for very different reasons, and though they might seem like an odd couple at first glance, they truly are perfect for each other.
Two of a Kind — This summer, a bodyguard school opened in Fool's Gold, and Felicia Swift is the logistics expert who organized the business's launch. I adore Felicia! She has a genius IQ but can't quite get a grasp on how normal people interact. She is delightfully blunt, and sweetly vulnerable. She tries so hard! Fool's Gold is the kind of town that takes misfits under its collective wing, and it warmed my heart to watch her find a mate and friends who love her for who she is.
And there you have it! Did Mallery name your favorite title? Let us know in the comments! And if you feel like a trip to Fool's Gold, Christmas on 4th Street is out now. For more romance news, visit our Everything Romance page.