Audio Excerpts From Kristen Callihan's Winterblaze - Plus An Author Interview!
Wed, 04/03/2013 - 1:23pm — admin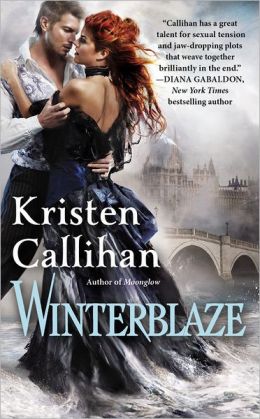 It's no secret we here at RT are big fans of Kristen Callihan's Darkest London series. Her historical romances tinged with paranormal magic are absolutely delightful, and if you're still catching up on your TBR list and haven't picked up the author's latest release Winterblaze, you're in for a treat.
The newest release has the oldest Ellis sister, Poppy, fighting to keep her family together. Her special gift as an elemental has earned her membership into the Society for the Suppression of Supernaturals, but her talent has created a rift between Poppy and her police inspector husband, Winston. After a harrowing werewolf attack, Winston feels disconnected from his wife, and he is unsure if they can rekindle their romance. Will he be able to accept her magical abilities, or is it time for these two sweethearts to call it quits? RT senior reviewer Kathe Robin calls the story one " ... that elevates the genre with its depth of emotion, passion and mesmerizing storytelling."
Today we have not one, but three audio clips for Callihan's fans to enjoy. First up is an an audiobook excerpt, read by actress Moira Quirk. Next, Kristen Callihan reads from the novel, and finally we deliver an audio interview with the author about the audio editions of her series. So pop on those headphones and enjoy a sample of Callihan's Darkest London. Happy listening!
Excerpt from Winterblaze read by Moira Quirk
Excerpt from Winterblaze read by Kristen Callihan
Audio interview with Kristen Callihan about her Darkest London series
You can buy the audiobook (or print, or digital) version of Winterblaze, available now! For more historical love stories visit our Everything Romance Page.