August Inspirational Overview
Wed, 08/07/2013 - 10:39am — admin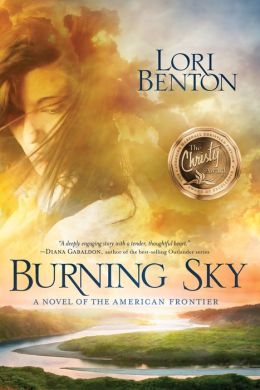 A novel's setting plays a major role in the overall story and, more often than not, becomes more like a character than a simple writing device. The setting can not only provide readers with an idea of where the story takes place, it can also help illuminate the characters and plots in insightful and engaging ways. This month's inspirational fiction recommendations all take place in different locations, ranging from Jerusalem to a local high school, but all of the settings help readers better understand the characters and their journeys.
First up, we have a few historical titles to recommend, beginning with  Kathleen Y'Barbo's Millie's Treasure, in which cryptology, scam artists and a whirlwind adventure combine to form an exhilarating tale. Millie thinks she's marrying Sir William Trueck, but is shocked to learn of his true identity as Will Tucker, a notorious scam artist on the hunt for a treasure map. Kyle Russell has been chasing after Tucker for years and finds himself closer than ever to catching the treasure hunter thanks to a new flying machine his friend built. Soon Millie and Kyle are pulled into the world of cryptology and treasure, and set off on an adventure that will change their lives. Meanwhile, in Burning Sky by Lori Benton, Willa Obenchain returns to her frontier hometown after being kidnapped 12 years ago by Mohawks. Discovering her land abandoned except for a wounded man named Neil who she tries to resist caring for, Willa soon realizes her childhood sweetheart denounced her parents and claimed their land. Now, with Neil and two half-Native orphans her Mohawk "brother" brings her, Willa sets out to fight for her new family and home. On the other side of the world, Tessa Afshar takes readers on a harrowing journey in Harvest of Gold, the second in her Harvest series. Scribe Sarah and her husband Darius travel to Jerusalem to uncover a conspiracy against the king. Darius and Sarah become caught up in danger and suspicion as questions regarding Darius' feelings for Sarah are raised.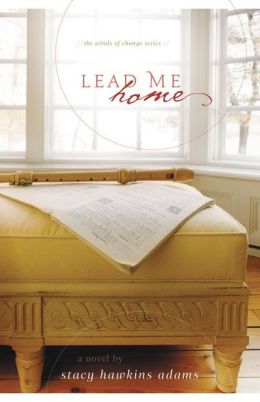 Next, let's take a look at some mainstream stories that fans of contemporary stories are sure to find inspiring and captivating. In Stacy Hawkins Adams' Lead Me Home, Shiloh Griffin, a mother and pastor's wife, takes a job teaching music at the local high school in order to feel more fulfilled, more whole. But she is soon confronting her dark secret in order to help one of her students. Shiloh had hoped this new setting would give her a better sense of purpose and drive, but will it tear her down instead? In Harriet Beamer Strikes Gold by Joyce Magnin, Harriet is adjusting to her new life living with her son and daughter-in-law. The change shouldn't too hard, since she'll not only be a grandmother soon, but she'll also have her own addition to the house. But when she invests a little more than she should in a gold mine, will she win big or lose everything?
What better way to explore the importance of setting than in science fiction stories? Our last few recommendations take place in worlds that may be unbelievable to us, but help influence and dictate the stories and their characters. In Krista McGee's Anomaly, Thalli lives in a post-nuclear war world where she is one of many who have been genetically altered to be completely emotionless. Her ever-growing curiosity, however, is seen as a flaw in her design, putting her in danger. Her world is turned upside down when a boy from her past asks to experiment on her. And in Memory's Door, the latest in James L. Rubart's Well Spring series, readers will be taken on another dark and sweeping journey as the four members of Warriors Riders face even more challenges in their quest to save the world from evil. Will they be able to defeat their new adversary, the Wolf? Or will their lives and world fall apart?
Curious to see how these characters adapt to their new settings and overcome the obstacles they face? Then be sure to pick up copies of these fantastic inspirational reads today, and find even more great books at our Everything Inspirational Page!