Auld Lang Syne, Book Style: Some Great New Year's Eve Reads
Mon, 12/30/2013 - 11:36am — admin
No matter your feelings about New Year's Eve — and ours are mixed, certainly, some RT editors love the holiday, others prefer to burrow under the covers until the drunken debauchery is over — we know you're going to try and find time to read. So today for you we have a list of our favorite New Year's Eve reads from across genres, to entertain you til the countdown begins.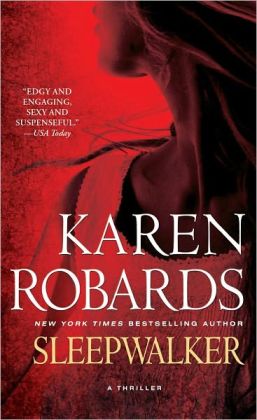 Sleepwalker by Karen Robards
This Best Romantic Suspense of 2012 is Robards at her best, as the surprising duo of Detroit detective Micayla "Mick" Lange and burglar Jason Davis must band together to fight for their lives.
The 9th Girl by Tami Hoag
It all starts on New Year's Eve in Hoag's action-packed mystery, where a limo driver spots a teen with a half-melted face popping out of the trunk in front of him. (This is why we stay home on New Year's.)
Midnight Resolutions by Kathleen O'Reilly
This Harlequin Blaze takes place where all the action is on New Year's Eve: Times Square in New York City. (We may or may not have rung in a New Year's in Times Square, but we've been sworn to secrecy.) Unemployed Ian shares an amazing kiss with engaged-to-a-surgeon Rosa before losing her in the crowd. Will he win her over?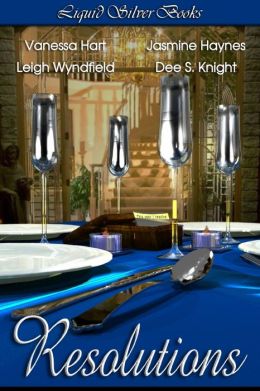 Resolutions by Vanessa Hart, Jasmine Haynes, Leigh Wyndfield, Dee S. Knight
This erotic anthology follows four women who meet at their annual New Year's dinner to discuss their resolutions. Sexy resolutions.
Secret Vows by Rochelle Alers
Authors always pull out all the stops for a series finale, and the way Rochelle Alers ends her Hideaway Wedding series is no exception. There's an undercover ATF agent (the heroine!), a hero who doesn't want to commit — and a New Year's wedding!
Did we miss a favorite NYE read? Will you be under the covers or out on the town when 2013 rolls around? Comment below, and we'll see ya next year! In the meantime, visit our Everything Romance page for more love stories to pass the time.