Author Friends Victoria Alexander And Mariah Stewart Discuss Their Sinclair Families
Tue, 05/29/2012 - 1:38pm — admin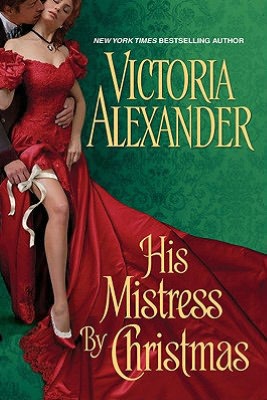 Romance authors Victoria Alexander and Mariah Stewart aren't just two NYT bestselling authors, they're also close friends who both happen to write about two different families — one historical and one contemporary — with the same name, the Sinclairs. Today, Victoria Alexander gives us a peek at each Sinclair family and shares how the two author's real life friendship has helped shape their stories.

Once upon a time, because that's how all good stories begin, there were two very good writer friends. One wrote amusing historical romance and lived in Nebraska. We'll call her Victoria Alexander. The other lived in Pennsylvania amidst rolling hills and groundhogs and wrote warm, heartfelt contemporary romance as well as wicked tales of romantic suspense. We'll call her Mariah Stewart.
One would think the vast distance between these women—1063 miles, give or take a mile—would hinder their friendship. And while they would indeed like to hang out together in person more frequently than the perhaps once a year that they do and go for coffee or meet for lunch or shop at outlet stores, they agree it is probably for the best. If they lived closer, they would spend way too much time going for coffee or meeting for lunch or outlet shopping than would be best either for their work or their wallets or their waistlines.
Still, they have always wanted to write a book together. While they do have some ideas, that opportunity has never presented itself and the time has just never been right. So, they do the next best thing. Characters Victoria has created have become the ancestors of the characters in some of Mariah's books.
Meet Victoria's Sinclairs.
In 1883, Daniel Sinclair, an American entrepreneur born in St. Dennis, Maryland, was expected to abide by arrangements made by his father and marry Miss Fiona Fairchild (Let it be Love). Fortunately for them both she married Jonathon Effington instead. Daniel went on to become part of a wager with several of Effington's friends (The Last Man Standing series—A Little Bit Wicked, What a Lady Wants, Secrets of a Proper Lady and Seduction of a Proper Gentlemen) over who would be the last to wed. Daniel lost when he met Lady Cordelia Bannister, world traveler and author of travel guides directed toward women.
In 1885, their son, Fordham, explorer, adventurer and close friend of Sebastian Hadley-Attwater (His Mistress by Christmas) met Sebastian's sister Bianca. Or perhaps clashed is more accurate as she called him an impudent American and he called her an English witch. One suspects that meeting might be just the beginning.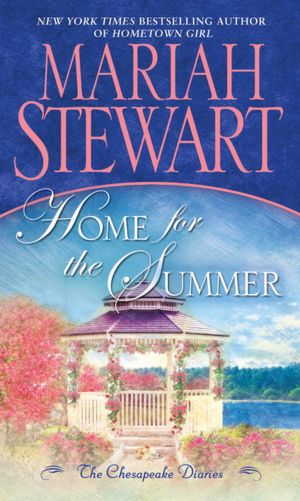 Now, fast forward to Mariah's Sinclairs.
The Sinclair family home, built by Daniel's father, is now The Inn at Sinclair's Point. The historic seaside town of St. Dennis has become a thriving destination for tourists looking for historic charm, good food and great shopping. The current Daniel Sinclair (descendent of Victoria's Daniel) runs The Inn. A widower with two children, he first appeared in Last Words when one of his summer interns was the victim of a serial killer.
Daniels' mother, Grace Sinclair, is a key character in Mariah's Chesapeake Bay Diaries series. She owns St. Dennis's only newspaper, knows everyone and also knows just about everything there is to know in town. Not all of which she reveals. Each Chesapeake Diaries book (Coming Home, Home Again, Almost Home, Hometown Girl and Home for the Summer) begins and ends with Grace's diary entries.
In addition to Daniel, Grace has another son (with yet another family name) Ford, a United Nations Peacekeeper presently somewhere in Africa and a daughter Lucy, a successful celebrity event planner living in California. Mariah's newest book, Home for the Summer (on sale today), is Lucy Sinclair's story.
As children, Lucy and Clay Madison (an organic farmer and partner in St. Dennis's first brewery) had been best friends, but something happened to her the summer she turned fourteen. Something she has never revealed to anyone. She's kept this secret for twenty years and has avoided St. Dennis, her family and friends nearly as long. Now, a big deal celebrity wedding at the inn is bringing Lucy home. Back to face her worst fears and the man who was once her best friend.
As for the rest of the Sinclairs and their stories, well, neither Victoria nor Mariah will make any promises, neither will confirm nor deny any future plans but both are willing to bet—whether in Victoria's 19th century settings or Mariah's contemporary St. Dennis—we haven't seen the last of the Sinclairs.
They're entirely too much fun!
- Victoria Alexander
Victoria Alexander's latest release, My Wicked Little Lies, is in stores now, with What Happens at Christmas coming in November. You can pick up Mariah Stewart's Home for the Summer, available today! For more genre news and coverage, visit our Everything Romance Page!