Author Kiera Cass' Love Triangle Heats Up
Thu, 04/25/2013 - 1:45pm — admin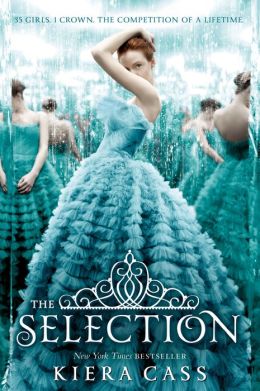 Last year author Kiera Cass exploded onto the young adult scene with her futuristic novel, The Selection. The story follows artist America Singer, a young lady vying for the honor of becoming the next queen by marrying Prince Maxon. The only problem — America is already in love with Aspen who is definitely NOT royal.
This bestselling novel was quickly snatched up by Hollywood and is in the process of being adapted into a television series (read more about this here).
This month Cass follows up her blockbuster with the second in the series, The Elite. Only six girls remain in the running for Maxon's engagement ring, and America is a front runner. But the question remains, will the lure of wealth and notoriety, not to mention a handsome prince, turn America's head. Or will she choose her old life and first love Aspen?
After reading both these books, we've decided the outcome of this love triangle is just too close to call. So we asked the author for some help picking who America should end up with. What are the heroes' best qualities? The author tells us that Prince Maxon is a catch because he is "generous, comical and a bit nerdy". A royal with a heart. Can Aspen beat that? Kiera says that this guy is "passionate, devoted" and a "smokin' hottie". See what we said about this being a tough decision?
Maybe looking at Maxon and Aspen's character flaws would help us pick.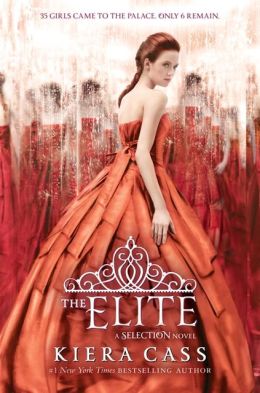 When pushed for details, Kiera was able to give us some inside dirt on both boys. First up, the prince:
Because Maxon's still unsure about what he wants. Not just in a girl, but for his life in general. It's not his fault, of course. He's been raised having others direct his life. But it makes it difficult for him to commit.
A young man with commitment issues. That could be a definite concern for America. If she is chosen to be the princess, this would change her life in unimaginable ways. Without a strong, supportive partner, she just might not be able to make this work.
And Aspen, does he have any negatives? The author says:
He sometimes acts before he thinks. Aspen is driven by his pride, something uncommon in his caste, and it sometimes gets the better of him. He thinks he's acting smartly when it's not always the case.
Hmmm. A guy leaping before he looks. Yeah, that could be a problem as well.
Yet despite Maxon and Aspen's flaws, these are two really great guys, which is what helps make Cass' books so completely addicting. For now, we are just going to have to call this one a tie and wait until the series finale, The One, which releases in 2014, to find out which hero will get the girl.
Are you Team Maxon or Team Aspen? Let us know in the comments below. And for more teen reads, make sure to check out RT's Everything Young Adult Page.