Author Q&A: Annabel Pitcher On Convict Penpals
Wed, 11/13/2013 - 11:48am — admin
Annabel Pitcher burst onto the YA scene with My Sister Lives on the Mantelpiece, and fans will be thrilled to hear that she's back with Ketchup Clouds, out now. It's the story of Zoe, who was part of a love triangle gone terribly wrong. With no one to turn to, she begins writing letters to man on Death Row. We of course, had to hear more.
***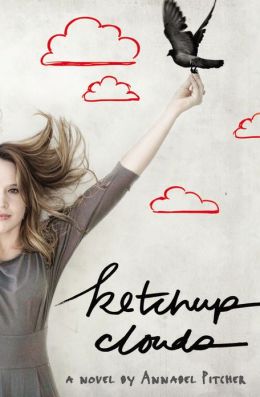 Have you ever had a pen pal?
My most interesting pen pal was a man on Death Row, who I wrote to for a number of years after getting involved in an Amnesty International scheme that offered companionship to isolated prisoners. It was a fascinating experience: because I didn't know the man, and because he'd done something terribly wrong, I felt able to be brutally honest about my own life, flaws and mistakes — far more so, in fact, than I could ever be with a friend I had known for years.
Do you think pen pals are still popular?
Obviously, email has taken over from letter-writing, but of course pen pals still exist. They're just on the computer rather than on paper! I think the old way is nicer, though. My husband and I wrote letters to each other when we were living apart, and I still treasure them. There's something so exciting about waiting for the mail, and seeing an envelope you're expecting dropping onto your doormat!
Do you still write letters now?
I don't write a lot of letters, really, but I always try to write back properly to readers if they send me handwritten notes saying they've enjoyed my books! Writing a letter is a way of showing someone you care, and I like to acknowledge people's effort.
Do you have any favorite epistolary novels?
My favorite epistolary novel would have to be everyone's favorite epistolary novel: The Perks of Being A Wallflower, of course!
Have you ever had a pen pal? Let us know in the comments! You can find Ketchup Clouds available in stores now. For more teen fiction visit our Everything Young Adult page.