"Don't read the comments." It's an Internet mantra for a reason. Yet today we've got contemporary breakout star Ruthie Knox, who's making her New Adult debut as Robin York, to tell us about how reading the comments led to write Deeper, a raw and beautiful winner. We wanted to know more. Here's what she had to say!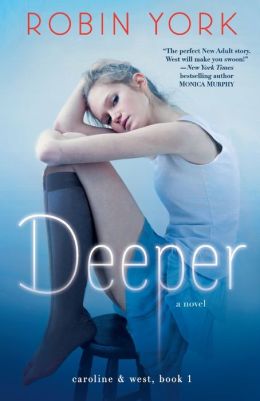 Some of my most vivid memories are from the period of my life when I was between 17 and 23.
I remember relationship dramas, friendship dramas, moving, loneliness, trying things, getting confused, getting unhappy, getting well, discovering exercise, discovering alcohol, discovering guilt sex, making lifelong friends.
How could so many things have happened to me in such a short period of time? It defies credibility, but that's new adulthood for you. Incredible. Defiant. Unbelievable, in retrospect, that we should ever have been so stupid, or gone through so much in such a short period of time.
0

COMMENTS
SUBSCRIBE TO RSS FEED
EMAIL
SHARE
PERMALINK
READ ENTIRE POST