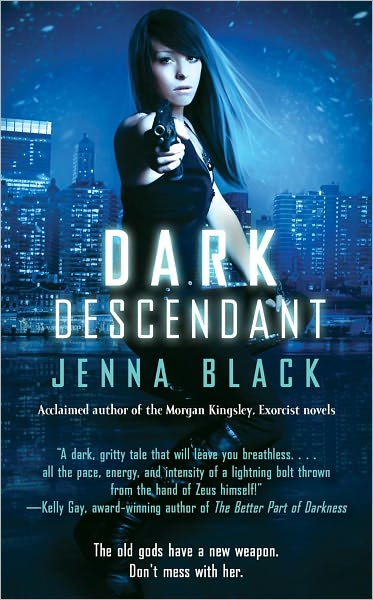 RT brings you an exclusive first look at Jenna Black's upcoming April novel, Dark Descendant. Black leaves behind her vampires and fae to start a new series about the children of mythic gods. Today we go beyond the back cover blurb to talk about how the author is leaving her own special mark on these gifted offspring.
***
The Joys of Cannibalism
My dream of being a published author took me a long time to achieve. Sixteen years, to be exact. During those sixteen years of collecting rejection letters, I wrote eighteen full novels and one incomplete one. It was the eighteenth novel that finally sold and launched my career as a published author.
When I tell people this story, they invariably ask me if I've subsequently sold any of my first seventeen books. The answer is no, because my writing has evolved too much since then for me to be happy with those older books. However, when it came time for me to start a new urban fantasy series, I decided to go back and cannibalize that one incomplete novel that was sitting in a drawer. (Figuratively—it was actually sitting on a hard drive, but let's not get technical.)
0

COMMENTS
SUBSCRIBE TO RSS FEED
EMAIL
SHARE
PERMALINK
READ ENTIRE POST