The serialized novel is making a comeback, thanks to websites like Wattpad and the proliferation of fan fiction. Today, rising contemporary star Ruthie Knox begins her own serial adventure, Roman Holiday. The 150,000-word road trip romance will be released in 10 parts and the "episodes" will take a three-month break in between — the second half of Roman Holiday will be available in March.
We were so curious about this new trend that your intrepid web editors, Elisa and Elissa, are going to read along. Every Tuesday we'll post our thoughts on the latest epsiode, and we'd love it if you'd join us. To get you excited about this adventure, we asked Ruthie for her thoughts on serialization, and why she wanted to give it a whirl.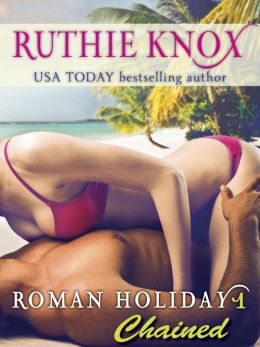 As soon as I signed on to write a serial romance novel, people started telling me how much they hate them. "I don't want to read things in pieces," I heard. "I read fast, and want to know what happens now."
Yikes.
I was surprised by these reactions at first, but then I realized that most of my feelings about serials had to do with the challenges the format presents to writers. I wasn't thinking as a reader.
1

COMMENTS
SUBSCRIBE TO RSS FEED
EMAIL
SHARE
PERMALINK
READ ENTIRE POST