Marriage is great, certainly, but it doesn't always resemble a romance novel. After years together, sometimes the spark dims as your time is taken over by kids, chores and work. (Don't get us started on the never ending trips to the grocery store.) But there's hope! Today we have debut inspirational novelist Emily T. Wierenga, who's here to ruminate on her marriage, when she first met her husband (college sweethearts!) how it all contributed to her romance, A Promise in Pieces.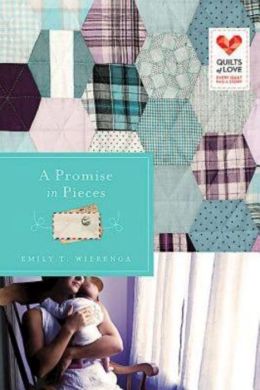 He had one break dance move, and he used it that afternoon, in the townhouse packed with college students, him in the middle of the rough textile carpet, dancing.
I had a soda in my hand and the air smelled of musk and potato chips. It was the first time I'd seen him—the long-legged, muscular farm boy with the shy smile and the large hazel eyes. We spent the rest of the night in the kitchen, him sitting on the counter and me standing close enough to see the freckle on his right cheek. And he told me about life growing up in a Dutch hamlet.
I didn't know then that one day we'd make a life in that hamlet, too, with two little boys and a large triangular garden, all I knew was that his one break-dance move had made this preacher's daughter feel sinful.
0

COMMENTS
SUBSCRIBE TO RSS FEED
EMAIL
SHARE
PERMALINK
READ ENTIRE POST