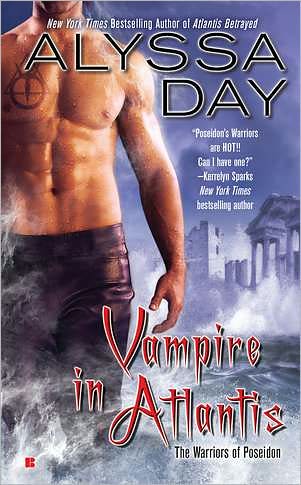 RT brings you an exclusive first look at Alyssa Day's characters from her upcoming Vampire in Altantis, the latest installment of the author's popular Warriors of Poseidon series.
***
Daniel and Serai bring a whole new meaning to the phrase "star-crossed lovers." They first fell in love more than 11,000 years ago, before Atlantis sank beneath the sea! In the time that has passed since then, Daniel became a vampire and very powerful mage in the Night Walker Guild, and Serai spent the entire time in magical stasis; frozen in time in Atlantis to be pulled out at some future time to marry an Atlantean king.
Serai isn't a fan of this plan.
She manages to escape the stasis pod and Atlantis just when Daniel has finally given up on life and plans to walk into the sun. When these two encounter another after eleven thousand years, it's an explosion like the world has never seen! They have a mission, though: they must retrieve a very powerful gem from Poseidon's Trident that has fallen into the wrong hands.
0

COMMENTS
SUBSCRIBE TO RSS FEED
EMAIL
SHARE
PERMALINK
READ ENTIRE POST