Batter Up!: Baseball Heroes That'll Make You Swoon
Mon, 07/22/2013 - 11:05am — admin
For us, the American past time is reading, but the sexy heroes in today's featured books play a different game — baseball. While we don't care about peanuts or Cracker Jacks, we are looking for strong, dashing players to sweep us off our feet! And thankfully, the following authors have given us what we want with these fun, delicious and romantic tales featuring baseball players who make us swoon.
***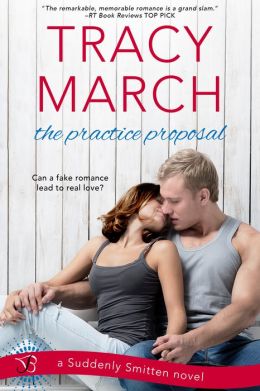 In Tracy March's The Practice Proposal, out now from Entangled Publishing, readers will be served a curveball of a story. With a lighthearted and romantic style, this book is sure to delight anyone looking for a charming, perfect-for-the-beach kind of read that's full of drama, a sexy first baseman, and a romance that is both unexpected and sweet. RT reviewer Jaime A. Geraldi has already fallen in love with this story and it was one of this month's Top Picks!
Willowleaf Lane by RaeAnne Thayne will charm readers looking for a juicy, yet quiet story about redemption, unexpected love and small towns. Thayne delivers another satisfying installment to her Hope's Crossing with this entry and its themes of trust and forgiveness will win over new and old readers alike. And did we mention the hero is a former pro baseball player?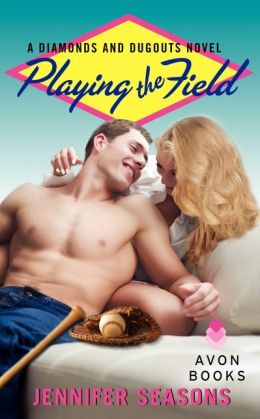 Riddled with sexual tension and a hotshot ball player determined to win the heart of the single-mother he can't stop thinking about, Playing the Field by Jennifer Seasons is another exciting addition to her Diamonds and Dugouts series. The first book, Stealing Home, is a great way to kick off the series, but each book has its own set of characters and thrilling plots, so there's no need to read in order. Be sure to catch the third book, Throwing Heat, this October!
If you're a reader looking for an uplifting story, make sure to pick up Travis Thrasher's Home Run, which tells the story of Cory Brand, a baseball star whose life spirals out of control when his drinking becomes a problem. This emotional and powerful story scores a home run and is sure to warm many hearts and inspire others to seek the help and forgiveness they need.
This next suggestion is perfect for fans of the New Adult genre. J. Sterling's The Perfect Game has it all: tragic pasts, college drama and a leading man who knows his way around the field! This sizzling read is bound to have readers cheering and wanting more. Good thing they can pick up the sequel, The Game Changer, right after finishing the first!
While Katie McGarry's Dare You To is technically Young Adult, this grippingly raw story about an outsider and the hot baseball player she unexpectedly falls for will appeal to even the most dedicated adult romance readers. McGarry's mature and sophisticated style makes this RT Top Pick! a perfect crossover title and readers won't be able to get enough of Beth and Ryan's emotional story.
Be sure to tell us who your favorite ballplayer is — fictional or real — and let us know what you think of our highlighted titles! For more genre news and coverage visit our Everything Romance Page.