A Bounty Of Pirate-Themed Romance
Mon, 08/27/2012 - 11:25am — admin
Ever since falling in love with the not-so-Dreadful Pirate Roberts in The Princess Bride, who turned out to be the ever-faithful "as you wish" Wesley, swashbuckling heroes have shivered our timbers. Always eager for more tales of derring-do and romance on the high seas, we've mapped out a treasure trove of RT's must-read pirate romances.
But why do these paragons of pillage continue to steal our hearts? Well, the RT team came up with the Top Five Reasons to Love a Pirate:
#5 If you're lucky they'll let you climb their mast — hey, you can get a great perspective from up there!
#4 Their parrot Polly isn't the only thing they'll pet ....
#3 These bad boys are no strangers to danger or virgin territory, so they won't mind when you steer them into "the relationship talk."
#2 When it's time to batten down the hatches, a pirate's the kind of man you'll want by your side.
And the number one reason to love a pirate is....
#1 They'll take all the time they need to find your hidden treasure … and they won't be shy about asking for directions!
You're probably wondering what prompted the RT office to go crazy for these men of the sea. Basically, it's all Jennifer Haymore's fault. Pleasures of a Tempted Lady, her August novel, took us on an adventure across sea and solid ground. Held hostage by a ruthless pirate, Haymore's heroine Meg manages to escape. And, as the story opens, she is found drifting in the empty ocean by her childhood love, Will. Now a Captain in his own right, it's up to Will to grab the wheel and convince Meg that their love is worth risking the censure of the ton and the revenge of a furious pirate.
If you haven't yet read this story, you should! In the words of RT's Kathe, "Haymore ... draw[s] the reader in with wonderfully realistic characters, adventure, passion and unexpected plot twists while crafting another delightful entry in the Donovan series."
To help you fill out a reading list that will have you smelling the sea air, we've picked some of our favorite high-seas heroes. From buccaneers to privateers, in stand-alones and in series novels, here are some of the men that we wish were after our booty.
PIRATES WHO'VE PILLAGED OUR HEARTS
Just last month we fell for British privateer Jin and Viola in Katharine Ashe's How To Be A Proper Lady. She was captured as a small child and raised as a pirate, but when Jin rescues her and returns her to society, will this pair deny the love they found on the high seas?
And we're not the only ones to see through the rakish exterior of pirates. In Wicked Seduction by Jade Lee, Madeline crosses paths with Kit, a captive-turned-pirate bent on revenge. She sees through his anger to the hurt, and she's ready to provide the comfort he so obviously needs. But will they be torn apart when danger sails into port?
The lovers in Shana Galen's The Rogue Pirate's Bride, face a unique danger of their own. When Raeven set out to challenge privateer Bastien, the Marquis de Valère, to a duel, she never counted on losing her heart. But with her admiral father and the British navy hot in pursuit, will their love have time to flourish?
SERIES OF SWASHBUCKLERS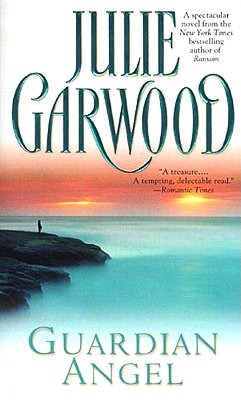 When discussing historical pirates, RT's Morgan and Whitney were quick to agree that Julie Garwood's characters are some of their very favorites. There's 1990's The Guardian Angel's hero Caine who is determined to catch pirate Pagan in a trap but instead ends up snagging a beautiful heroine named Jade. The author followed it up with 1991's The Gift which focuses on ship captain Nathan as he collects the now grown up child bride he was forced to marry years before. And rounding out this trio of seafaring tales is 1993's Castles, whose hero Colin has recently become a landlubber, but luckily, he has found a new adventure with the spirited Princess Alesandra. These three novels share an amount of passion and high jinx that will make your heart set sail!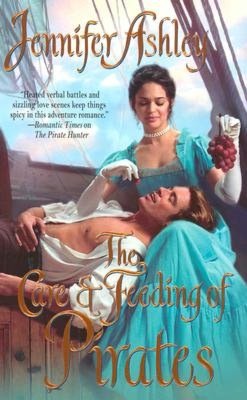 Jennifer Ashley has also given us several hours of swashbuckling adventures with her cleverly-titles stories about seamen and the sirens that love them. The adventure began with 2003's The Pirate Next Door, and was followed by The Pirate Hunter and The Care and Feeding of Pirates. In these tales Ashley combines wit with emotion, and of course, creates heroes that will have you sighing right alongside the heroines. With these three books you can take your pick of several very different men who have been known to carry a cutlass. There's outlaw (but loving father) Grayson, hero with a thirst for revenge, James and the man desperate to win his wife's love, Christopher!
Finally, no list of pirate series would be complete without a mention of Valerie Sherwood's Song Trilogy. It took three books, Windsong, Nightsong and Lovesong, to tell the globetrotting adventure of Captain Kells and Carolina Lightfoot with an extra helping of pirate passion. This late 1980s series made such an impression on RT's Features Editor Mala that twenty years later she's still thinking about them. (She's asked that if someone has copies, please send them to the RT offices — Mala promises that she will mail them back after she is done re-reading these amazing tales!)
THREE ALMOST-OUTLAW HEROES
While the American sea captain of Johanna Lindsey's 2006 novel Captive of My Desire isn't quite a pirate, his ladylove certainly is. After a special connection, Drew doesn't expect heroine Gabrielle to follow him across the seas and take him hostage in order to steal his ship — and his heart!
Another novel in this almost-a-pirate category is 1999's Charm School by Susan Wiggs. Boston heroine Isadora Peabody takes it upon herself to escape from the boring life she's living by stowing away on the Silver Swan, Captain Ryan Calhoun's vessel. As the ship heads toward Rio, the crew can tell that Isadora and Ryan have a connection, but will these two ever admit to the attraction they feel?
Ever since reading 2009's novel Surrender of a Siren by Tessa Dare, we haven't been able to get the new ship owner Gray and the sweet Sophia out of our heads. While neither hero nor heroine breaks any laws, they are both hiding secrets from their past. Thankfully the open ocean may be just the place for them to get past their fears and find the happily ever after they both deserve.
Have we missed one of your favorite seamen? Let us know in the comments below. And for more ocean-set adventures be sure to check out RT's Everything Romance Page!