A Change Of Scenery: Notable April Mainstream Novels
Mon, 04/07/2014 - 11:49am — admin
When people need a fresh start, sometimes packing up and moving seems like the best option. In this month's mainstream overview we take a look at four books featuring characters in need of a change of scenery — and the lessons they learn along the way.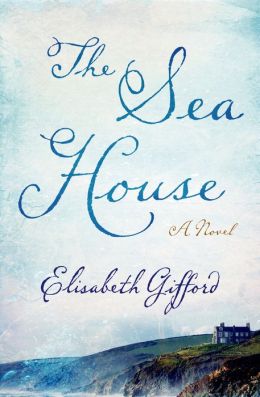 In Elisabeth Gifford's The Sea House, after buying a sea house, Ruth and Michael are ready to kick their new life together into gear and start a family. But when Ruth discovers notes and a diary belonging to Reverend Alexander, the house's former inhabitant, she falls into a 100-years-old mystery riddled with secrets and folklore. What does this mean for her and Michael?
Driving Lessons by Zoe Fishman tells the tale of Sarah and her husband, both in their mid-30s and feeling stuck. Run down by her marketing job in NYC, Sarah couldn't be happier when her husband lands a teaching job in Virginia. But adjusting to life in a small town is harder than she expected, especially since she's dealing with pressure to have a baby. But when she's summoned back to the city to help a friend in need, what will Sarah discover?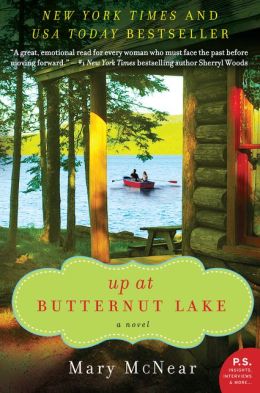 Meanwhile, Abby's 12-year relationship comes to an abrupt end when her fiancé dumps her via Facebook. To make matters worse, she receives his message while trying on wedding dresses and her younger sister announces she's getting married. Determined to get Abby back on track, her best friend Grace takes her to Rhode Island for the summer. With social media use the norm in the dating world, Abby will have to adjust not only to a new place, but new rules. Find out what happens in Erin Duffy's On the Rocks!
Last, but certainly not least, we have Mary McNear's Up At Butternut Lake, a charming tale about Allie Beckett and her five-year-old son. Following the death of her husband, who died in combat, Allie returns to her small hometown of Butternut Lake in Minnesota to try and put her life back together. There, she reconnects with old friends and even finds a new chance at love with her neighbor, Walker Ford.
Ready to pack your bags and leave for new sights and new ventures? Then be sure to pick up your copies of these fantastic reads today! And for more recommendations, visit our Everything Mainstream page!