Crossing Over: YA Authors Who Should Write for Adults
Thu, 05/09/2013 - 12:11pm — admin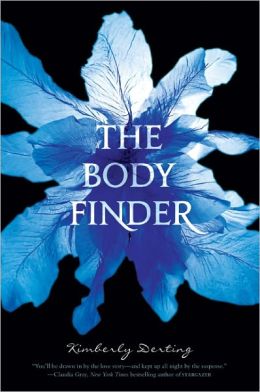 When Twilight and the Hunger Games first caused the Young Adult genre to explode, it seemed that many authors — both new and seasoned — began to realign their focus onto the teen world. Authors known for their adult work found new audiences and success with YA titles, like Richelle Mead's Vampire Academy novels or Sherrilyn Kenyon's Chronicles of Nick prequel series. As a reader who primarily read YA, I soon found myself looking up these authors' adult titles and it wasn't long until I was fully immersed in both YA and adult romance.
I'm currently reading A.D. Robertson's Captive, the first in a new erotic series by Andrea Cremer (under a different pen name) set in her Nightshade world. I am absolutely loving it and I started thinking about all the authors who write both YA and adult romances, and the YA authors I would love to see write more adult stories. So here are is my list of five YA authors I hope will cross over to the other side.
With The Body Finder and The Pledge series, Kimberly Derting has captivated me with her powerful writing, unique storylines, and sweet, troubled romances. Her books always leave me breathless and desperate for more, and I think her fluid and dark style would translate well into an adult novel. I would particularly love to see her write one set in The Pledge's dystopian world.
First, Claudia Gray took vampires and gave them a fresh spin in the Evernight series. Then she mashed werewolves and the Titanic into one haunting story in Fateful, followed by Spellcaster, an utterly refreshing and enchanting tale about witches. Her effortless style and powerful plots would make for a seamless transition into the adult genre.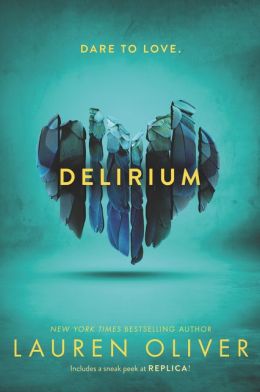 To say I love Delirium is an understatement. I'm pretty much a hardcore fanatic. Lauren Oliver already has a mature style, one that attracts and engages both teens and adults, and I can't wait to read her upcoming adult novel, Rooms. Thankfully, this YA-to-Adult wish is actually coming true!
Julie Kagawa's Iron Fey series is magnificent and brilliantly constructed. The beautifully dark faerie world she has created is perfect for an adult setting. Readers have already been given a taste of her adult writing with her short story in the 'Til the World Ends anthology, and I look forward to seeing what she comes up with next.
While I want Laini Taylor to write millions of sequels to Daughter of Smoke and Bone, it would be exciting to read an even more mature and intricate story from her for an adult audience. Her characters already face grown up situations, so it'd be interesting to see what she would do with actual adults. If you haven't read Daughter of Smoke and Bone yet, you should probably stop reading this and go pick up a copy. I'm serious. 
Is there a YA author you would love to see write for adults? Let us know in the comments! For more genre coverage visit our Everything Young Adult Page.