December Contemporary Romance Overview
Wed, 12/04/2013 - 11:40am — admin
December's noteworthy contemporary reads are riddled with workplace conflict — sexy workplace conflict. You know, the good kind. But sometimes the decision between love and success is a hard one to make, and the characters in this month's recommendations must figure out which is more important.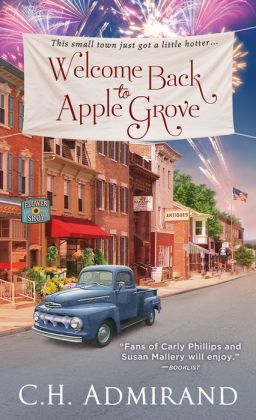 In C.H. Admirand's Welcome Back to Apple Grove, Grace Mulcahy is learning that her dream job in Columbus, Ohio, may not be such a dream after all. Yet she's not sure if she wants to give up and go home. Thinking Grace works too many hours, her sisters devise a plan to lure her home using sexy firefighter Pat Garahan. (This would totally work on us.) Sparks fly and soon Grace has to decide which path is right for her.
Steamy passion and tricky business maneuvers abound in Lisa Plumley's So Irresistible. Gabby Grimani is determined to revitalize her family's pizzeria chain. Little does she know that Shawn Maresca has been sent to take over the business for other uses. When they share a passionate night together, Gabby and Shawn find they're in for more than expected. Can Gabby trust Shawn? Or will he destroy everything she's worked so hard for?
After losing her family's money to her con artist ex-boyfriend, Rowan isn't exactly a happy camper anymore. And now she's running the Safe Haven B&B on her hometown tiny island, an island in danger of being sold, ready to be developed into a resort destination. When Rowan meets Ash, a corporate man, there's an undeniable attraction — and Ash feels the same way. The more he grows to love Rowan and the island, the less he wants to see it sold. But he's not being honest with her about why he's there in the first place. Can they overcome their obstacles to build a happy future together? Find out in Sea of Love by Susan Donovan!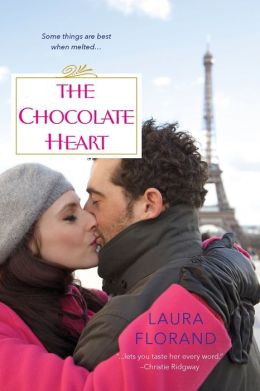 Laura Florand takes readers on another magical ride with The Chocolate Heart, the fifth installment of her Amour et Chocolat series. In this enchanting read, Luc Leroi has worked long and hard to become the head pastry chef at a luxury hotel. But when heiress Summer Corey mistakes him for a busboy, sparks ignite. But Summer isn't just any heiress — she owns the hotel and is Luc's boss. Can the two of them work out their differences?
And finally in Tempt Me, Cowboy, self-made millionaire Jasper Flint is looking to live a somewhat simpler life by opening a microbrewery in a small Montana town. But Chelsea Collier has had her eye on the same building and dreams of turning it into a museum. When Chelsea loses out on the building to Jasper, the two discover an immediate attraction. But Chelsea soon learns Jasper isn't one for putting down roots. Find out how their story unfolds in this charming read from Megan Crane!
Do you love stories with workplace conflict? Then you won't want to miss out on these great books! Head out to your favorite bookstore, or log on to your top e-book retailer and get reading! And for more contemporary recommendations, visit our Everything Romance Page!