Dianne Fox And Anah Crow Share Their Favorite M/M Erotic Romances
Thu, 11/29/2012 - 11:35am — admin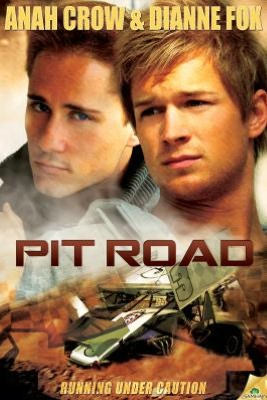 The paperback version of Anah Crow and Dianne Fox's sexy m/m romance Pit Road released this month, giving romance readers a sweet, sensual love story set in the fast-paced world of auto racing. Denny Clay is a closeted driver tearing up the racing circuit and involved in a serious relationship with his crew chief Sully. Their love is put to the test after Denny is involved in a horrible accident and Sully must help him heal and teach him that there's more to life beyond the race track. RT reviewer Jaime says that Pit Road is a "love story that has the potential to inspire all." We suggest you pick up a copy today! And after reading this high octane tale, we wanted to make sure you could find more great m/m titles, so we asked authors Crow and Fox to recommend their top 5 favorite titles in the genre and here's what they had to say:

***
Anah Crow's M/M Favorites
My favorites list has shifted over the years but some factors remain constant. I've really come to enjoy contemporary stories lately, but urban fantasy seems to fill my need for a little bit of the unusual and unnatural. I like things a bit grungy sometimes, dangerous situations and a good fight--fists, guns, magic, anything will do. Detectives are a big soft spot for me, so are hard luck stories. A good dose of angst along with the danger is always welcome.
Among the Living by Jordan Castillo Price
This novella is part of a larger paranormal detective series—one of my favourites, when done right, and Jordan Castillo Price does it right. This is a gritty story that gets dark and bloody without getting depressing. Vic, the psychic detective who can talk to the dead, doesn't have it easy at the best of times and now he's without his stable, reassuring old partner. What he does have is the inexplicable interest of the department's hottest cop and a case in which the killer isn't leaving any spirits behind to help them out. The characters are unique and interesting, Vic is an unconventional hero with a dry sense of humor and a great narrative voice.
Half Moon Chambers by Harper Fox
Half Moon Chambers isn't urban fantasy but some of the scenes have the haunting, otherworldly feel that I love from that genre. The juxtaposition of Rowan's rich, golden world and Vince's sterile, concrete world is lovely, though neither world turns out to be a haven for them. This love story between a damaged detective and his ex-junkie witness is well-written and engaging. The way that issues of pain, loss, and betrayal are handled made this a particular winner for me. I love stories in which characters are forced to abandon their illusions and face the truth of their pasts—without surrendering to despair.
After the Fall by Sarah Goodwin
This novel put me in mind of some of my favourite BBC crime dramas. Dingy and sometimes depressingly realistic, this book doesn't pull any punches about how difficult life is for people on the fringes of society due to disability or illness. Strong writing, strong characters, and a story that doesn't reveal itself too soon make for a really captivating read. What makes it a keeper is the relationship between Connor, the main character, and Nate, the man he can't seem to escape. Both are amnesiac, without a past, but who they are and their love for each other shines through every dark night of the soul they have to weather. The happily ever after is well-earned.
A Reason to Believe by Diana Copland
I love detective stories. Ghost stories, not so much. This book won me over with well-developed male and female characters, a believable and consistent paranormal theme, and a crime 'victim' who, in spite of being six years old, helps to solve her own murder and protect her family. Humorous and touching by turns, this story never gets saccharine or maudlin. The romance between the skeptic, Detective Matthew Bennett, and the psychic, Kiernan Fitzpatrick, is lovely, the main characters are far from stereotypical, the family dynamics are realistic and sometimes painful. Overall, a well-executed story about a tragedy that manages to remain hopeful.
Camwolf by J.L. Merrow
A werewolf love story in one of my favorite settings—a traditional English college in a countryside that includes roadside pubs, woods, and ruins. Dr. Nick Sewell, the main point-of-view character, is an unwilling werewolf without a pack or any education about his condition, Julian Lauder is a magnetic young German student with a dark past and a bad reputation. Julian's best friend, Tiffany, has her own voice and her point-of-view complements Nick's, keeping the story grounded. With themes of dominance and submission, tormented family ties, substantial roles for female secondary characters, and strong writing, this is an easy pick for my favorites list.
***
Dianne Fox's M/M Favorites
As I was rereading some of my favorites, I noticed a distinct trend in many of their storylines. It turns out I have a taste for plots that feature less-than-stellar ex-boyfriends, as well as stories that, if they featured both a hero and a heroine, would likely not be out of place alongside traditional Harlequin Presents category romance novels.
Bad Boyfriend by K.A. Mitchell
The heroes of this story, Quinn and Eli, won me over in the first few pages. They're some of my favorite kind of heroes: smart, witty, and devoted to their friends and families. Watching them find each other is a joy each time I reread the story. What brings them together—Quinn's plan to rub his ex-boyfriend's nose in exactly what he gave up when he left Quinn to marry his pregnant girlfriend—also nearly drives them apart. That sort of emotional rollercoaster gets me every time.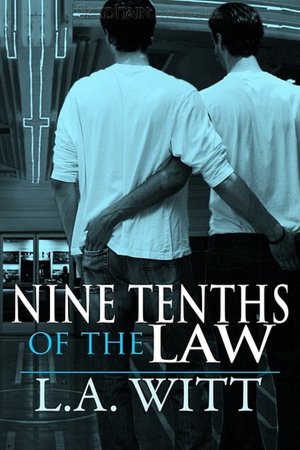 Force of Law by Jez Morrow
This book feeds my craving for a Harlequin Presents-style hero—Law is dominant, wealthy, and determined to get what he wants...and what he wants is Tom. Tom, in turn, is happy making his own way, but when Law comes along and shakes up his world, Tom doesn't play at pushing him away—at least, not for long!
Nine-Tenths of the Law by L.A. Witt
The heroes of this story, Zach and Nathan, start out with only one thing in common—their cheating ex-boyfriend, Jake. At first, their mutual need to get over him brings them together, but it's not long before they find they're drawn to each other in ways that have nothing to do with Jake. Their history with Jake isn't the only obstacle Zach and Nathan need to overcome, though, and every new challenge makes me cheer for them even harder.
Equation for Love by Fae Sutherland
This story could have gone wrong in so many ways, but instead I love every minute of it. A naive, virginal math genius and a strong, perceptive male escort are the epitome of non-traditional heroes, but the path Skye and Liam take to happily ever after reminds me of Pretty Woman in the very best ways.
Strawberries for Dessert by Marie Sexton
I almost didn't read this book. The first meeting between the heroes, Cole and Jonathan, set off all my alarms. Jonathan's early attitudes are hard to appreciate, but he's not oblivious to his faults, which makes him easy to sympathize with. The uneasy forging of the connection between Cole and Jonathan felt realistic, drawing me in page by page.
What's your favorite m/m erotic romance? Let us know in the comments! For more steamy reads visit our Everything Erotica Page.