E-Sale: Julie Ann Long's Pennyroyal Green Series
Wed, 05/15/2013 - 1:37pm — admin
Julie Ann Long's historical Pennyroyal Green romances are not only enchanting and hilarious, but they're available for $1.99 each digitally for a limited time in preparation for the eighth Pennyroyal Green novel, It Happened One Midnight. Long's romance series follows the the wealthy, powerful Eversea and Redmond families of Pennyroyal Green, Sussex as they attempt to forge alliances, navigate the tricky world of elite society and fall in love. But with seven books in the series to choose from, it may be hard to decide where to put your dollars, which is why we're here to share the high points of each Pennyroyal Green novel to help point you in the right direction. (But be warned: After reading about this series, you will definitely be tempted to download all seven books!)
***
Julie Ann Long kicked off her Pennyroyal Green series with The Perils of Pleasure, which follows Colin Eversea, the most notorious rogue in England, as he's wrongfully accused of a crime he didn't commit and sent to hang in the gallows. Certain that he's going to die, Colin is rescued by beautiful mercenary Madeline Greenway and the two soon form an alliance. Completely smitten with the first in the series, senior RT reviewer Kathe Robin praises Long: "Incorporating the perfect depth of emotion into a romance rich in passion and character, she creates memorable love stories. Even a tried-and-true captive/captor plot feels new in her capable hands."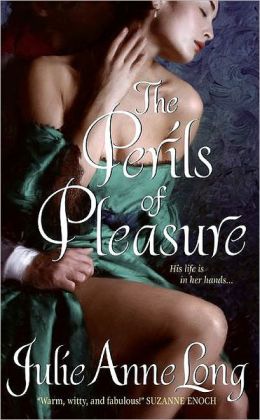 Purchase for $1.99 from Amazon or Barnes & Noble
In Like No Other Lover, Cynthia Brightly must find a wealthy husband before the scandal surrounding her puts her out on the street. She attends the Redmonds' house party on a mission, and meets Miles Redmond, heir to the Redmond fortune, who's skeptical of Cynthia. Although there's plenty of men at the party for Cynthia to choose from, she can't get her mind off of the infuriating — and fascinating — Miles. RT reviewer Joan Hammond claims that in this story, "Long deftly combines well-crafted characters, sensuality, touches of humor and emotional introspection in this compelling love story."
Purchase for $1.99 from Amazon or Barnes & Noble
If you're in the mood for a bad boy war hero, you might want to consider Pennyroyal Green Book 3, Since the Surrender. Former soldier Chase Eversea has been trying to maintain his family's reputation and stay out of trouble since the war ended, but that all changes when Rosalind March, the widow of a man he served under, comes to him for help. Together they must face danger and track down Rosalind's missing sister. Kathe Robin calls Chase " ... an Eversea hero to thrill readers" and claims that "the smoldering passion between [the hero and heroine], the wildly exciting adventure and the ups and downs of plot — not to mention an urchin who'll steal your heart as easily as your purse" all make this a not-to-be-missed read!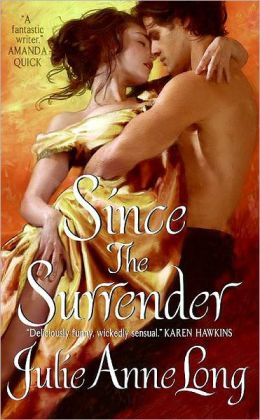 Purchase for $1.99 from Amazon or Barnes & Noble
If you want a dose of high seas adventure mixed in with your historical romance, definitely grab I Kissed An Earl, Long's fourth Pennyroyal Green story. Violet Redmond is searching for her missing brother, who the Earl of Ardmay, Captain Asher Flint, believes to be the same man as the infamous pirate "Le Chat." Insistent on proving that her brother is no pirate, Violet sneaks onto Flint's ship as he prepares to hunt down Le Chat. Drawn to her loyalty and bravery, Flint might discover much more than just a pirate. A delightful combo of adventure and romance, Kathe Robin claims that in this book, "Action and adventure meld perfectly with an emotionally powerful romance that leaves you breathless with wonder."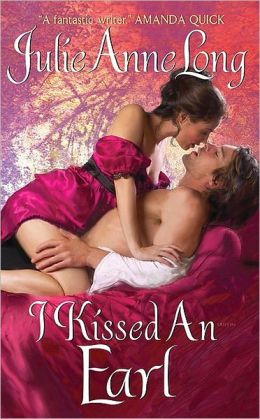 Purchase for $1.99 from Amazon or Barnes & Noble
Two men butt heads over a woman in What I Did For A Duke. When Ian Eversea falls for the fiancée of Alexander Moncrieffe, Duke of Falconbridge, the Duke seeks revenge in the form of seducing Ian's sister, Genevieve. However, Moncrieffe soon learns that Genevieve is no easy get, and it will take more than simple charm to win her over. No less in love with the Pennyroyal Green series than when it first started, reviewer Kathe Robin claims that this story is " ... fast paced and brimming with engaging dialogue, readers will smile with joy and pleasure as the arrogant hero meets his match."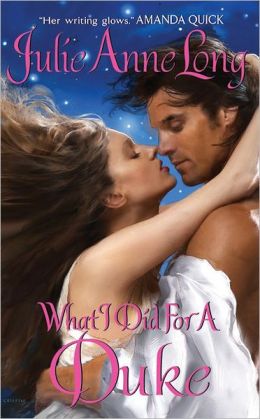 Purchase for $1.99 cents from Amazon or Barnes & Noble
In How the Marquess Was Won, Julien Spenser, Marquess of Dryden (aka Lord Vice), is marrying Lisbeth Redmond for good reasons, but not the right ones. Although he will reclaim his mother's lost dower lands through the union, his heart just isn't in it. But when But Lisbeth's companion, teacher Phoebe Vale, is an entirely different story. But when the other gentlemen in town realize Phoebe is a prize, she soon finds herself courted by men left and right, setting off Julien's burning jealousy. Kathe Robin claims this tale is an " ... utterly delectable battle of the sexes where readers win as they see how an intelligent woman renders a wickedly sexy man into a true hero."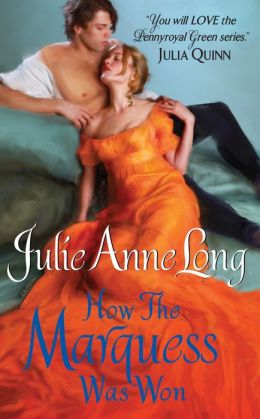 Purchase for $1.99 cents from Amazon or Barnes & Noble
When courtesan-turned-wife Evie Duggan's husband dies, she becomes known as The Black Widow and moves to Pennyroyal Green looking for a fresh start. But the ladies of Pennyroyal Green want nothing to do with her, and she's shunned by most of the town. But vicar Adam Sylvaine, an Eversea, takes pity on Evie and offers her kindness and sympathy. Although she's hesitant to trust another man, Evie learns that Adam, and Pennyroyal Green, may not be so bad. A Notorious Countess Confesses is another example of Long's deft storytelling according to Robin who claims "Long draws readers into the social strata of the small village by using snippets of Pennyroyal Green life and its townsfolk, enhancing the wonderful dialogue and utterly beautiful ending that has spirituality at its core."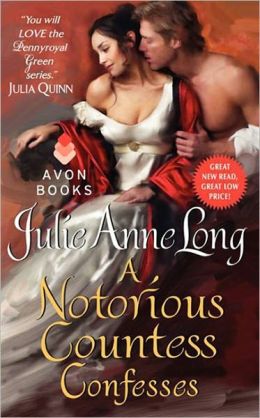 Purchase for $1.99 cents from Amazon or Barnes & Noble
For more terrific historical reads, make sure to out RT's Everything Romance Page. And make sure to join us every Thursday on the RT Daily Blog for our weekly column Cheaper by the Dozen where we reveal twelve of the best e-book sales of the week.