E-Sale: Paranormal Young Adult Titles
Wed, 01/02/2013 - 2:11pm — admin
Looking for some great digital books to fill up that brand new e-reader you got for the holidays? Then check out these otherworldly YA titles that are on e-sale. With some kick-butt heroines, crazy talents and futuristic settings, these tales are for both young adults and the young at heart.
***
Nominated for an RT Reviewers' Choice Award for Best YA Paranormal/Urban Fantasy read of 2012, Melissa Marr's Carnival of Souls was one of the standout novels of last year. When you download this book, make sure you are ready to be immersed in a futuristic world where teens, helped by magical heritages, fight in a fatal Competition in order to break out of their designated castes.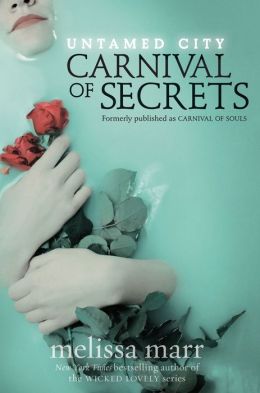 Purchase for $1.99 from Amazon or Barnes & Noble
In Lauren Oliver's futuristic set Delirium, falling in love is seen as a disease. Heroine Lena anxiously awaits the "cure" which she will receive in just a few months. But in the meantime she starts to have feelings for an outlawed teen and must decide if she wants to embrace love rather than shun it. 
Purchase for $2.99 from Amazon or Barnes & Noble
Violet Eden may be a Grigori destined to hunt down exiled angels, but that is not her biggest problem. What the heroine of Jessica Shirvington's Embrace really struggles with are her dueling feelings for her best friend and fellow Grigori, Lincoln, and a new boy Phoenix, a mysterious stranger who offers Violet temptation that she may not want to resist.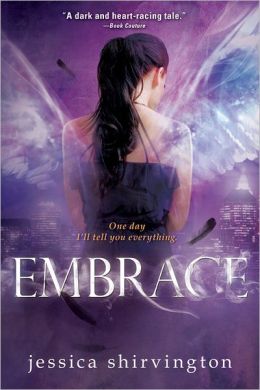 Purchase for $1.99 from Amazon
Tormented by nightmares, Ellie never thought that the deadly dreamscapes would ever come true. But on her seventeenth birthday, her visions start becoming reality and Ellie's life is forever changed — by both the reapers she must send back to hell and love interest Will, who helps her in her quest to keep humanity safe. Angelfire by Courtney Allison Moulton is a fantastic read that balances fighting and romance perfectly.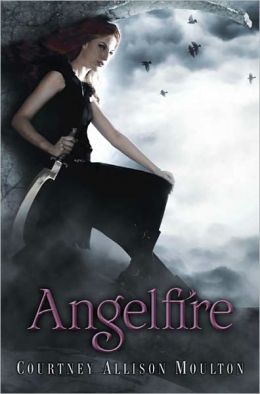 Purchase for $2.99 from Amazon or Barnes & Noble
The titular character in Anna Carey's Eve is a young survivor of the virus that decimated earth's population. Just before graduating high school, Eve has learned that her life will not be her own if she stays in the confines of society. So she runs away only to find another outsider, Caleb. Can the two survive on their own, or will they be forced under control by a corrupted government?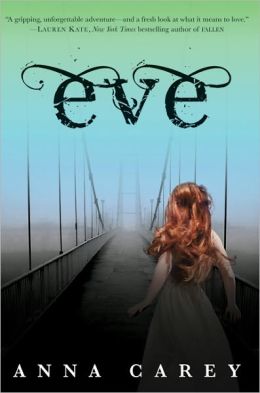 Purchase for $2.99 from Amazon or Barnes & Noble
Just because Clara Gardner has angel blood flowing through her veins doesn't mean that she is immune to lies and deceit. Her heavenly heritage is no help when she tries to decide between Christian, the boy she has been dreaming about, and Tucker, the bad boy who shatters her defenses. In Cynthia Hand's Unearthly, Clara has a big choice to make, between the two guys in her life as well as how to deal with the dark visions that have begun to take over her life.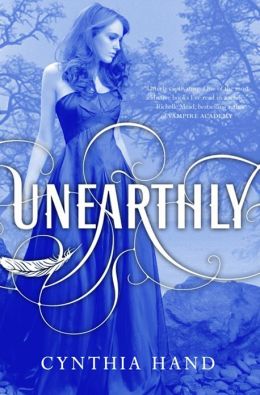 Purchase for $2.99 from Amazon or Barnes & Noble
Want more e-book deals? Make sure to check back on the RT Daily Blog tomorrow when our weekly column Cheaper By The Dozen lists more great digital reads. And for more YA coverage, check out the Everything Young Adult Page.