Eternal Love: The Ever-Changing Lynsay Sands
Tue, 07/16/2013 - 4:26pm — admin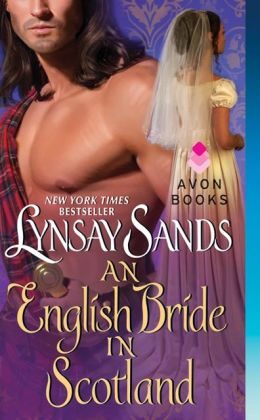 There is no one quite like the prolific and talented Lynsay Sands, author of the bestselling Argeneau vampire series and RT favorite. But while her vampires enthrall readers and leave them wanting more, Lynsay has also swept readers away with her historical romances. Many of these luxurious and passionate stories have been RT Top Picks and in 2010, Taming the Highland Bride was an RT Reviewers Choice winner!
Readers are sure to be enchanted by the author's latest historical tale, An English Bride in Scotland. Here at RT, we can't wait for the rest of you to get your hands on this book, which features Lynsay's signature humor and sensuality.
With such a broad range of work, Lynsay must really love her job — and she does! She even shared with us some of her favorite things about being an author:
Meeting my readers

The writing itself

My agent

Working with my team Terri and Leigh, daily (and the fact that I have Terri to tell people the bad news or tell people to go away if necessary)

Being able to work from home

Being able to set my own hours (although this can work against me)

Love the humor in my job

The research I do for my stories
Sounds like a pretty good gig to us! (Also, we are sure the accolades, fans and awards don't hurt!)
***
While many of our RT readers are quite familiar with Lynsay and her work, we know there might still be some Sands newbies out there and we'd like to help turn you into die-hard fans. Check out our recommendations below and be sure to come back and let us know which book hooked you!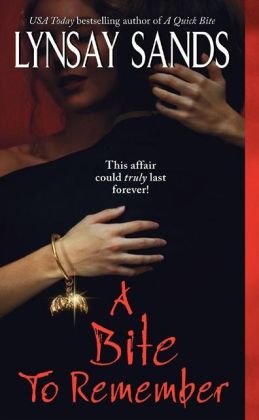 While The Deed is one of Lynsay's earliest works, it has defied time and remains to be a great historical read. Back in 1997, it was one of our Best First Historical Romance Nominees and one of our reviewers called the book "a true delight" and also said, "readers are swept up in a delicious ... roller coaster ride that will keep them on the edge of their seats and laughing out loud."
If you like your heroes dark and brooding and, well, vampiric, then the Argeneau series are a must-read, and readers are in for an extra delicious treat with the fifth book, A Bite to Remember. What happens when a human private investigator is tasked with protecting a vampire who's getting bored with life? Action, humor and a daring romance, that's what.
But if you'd like to start with a newer, standalone title, then definitely pick up a copy of Lynsay's latest, An English Bride in Scotland, which released this month. Set in medieval Scotland, this romantic tale tells the story of young, innocent Annabel as she is thrust into a marriage originally meant for her runaway sister. As Annable and her new husband, Scottish laird Ross, navigate this new arrangement and discover unexpected feelings for one another, they suddenly find themselves faced with Annabel's sister's return. Sounds wonderfully dramatic and harrowing, right?
Already a fan of Lynsay Sands? Then be sure to tell us which of her books is your favorite and which ones you think new fans should read! You can find more historical romps on our Everything Romance Page and a variety of fanged lovers over on our Everything Paranormal & Urban Fantasy Page.