Exclusive Excerpt: A Million Dirty Secrets By C.L. Parker
Wed, 08/28/2013 - 10:40am — admin
C.L. Parker's A Million Dirty Secrets presents a unique twist for the erotica world, and readers are already falling in love. There's the heroine who, in order to save her mother, sells her most valuable possession, and the troubled hero she unexpectedly falls for. Our reviewer called this book a "super-sexy" tale with "snappy dialogue." Curious? Read an exclusive excerpt and dive into Parker's Million Dollar Duet.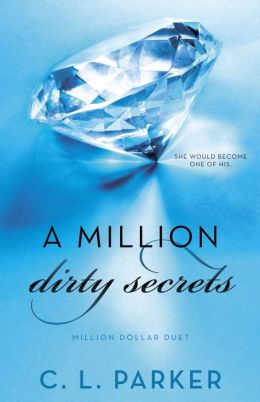 The seconds ticked by agonizingly. Everything seemed to move in slow motion, and I felt light-headed and dizzy. I knew that I was going to pass out at any moment if I didn't get some oxygen to my brain, but I was holding my breath, praying that Mystery Man would come through for me and that I wouldn't regret willing him to be the winner.
"It looks like we have a win—" Scott started, but abruptly stopped when the light above Mystery Man's room lit up and the buzzer sounded.
I sucked in a much-needed breath, feeling my brain tingle with the life-giving sensation. My head shot toward Jabba the Hutt. I sighed in relief when he shook his head and waved his hand dismissively in the air before struggling to push out of his chair to extinguish the light on the table.
"You have a new owner, Miss Talbot," Scott cooed, a little too close to my ear. "Why don't you walk on over and meet your master?"
Wanna know how it all plays out? Then pick up A Million Dirty Secrets, available today. And for more erotic romance news and coverage, visit our Everything Erotica Page.