Exclusive First Look: Sapphire Blue By Kerstin Gier
Thu, 05/24/2012 - 11:41am — admin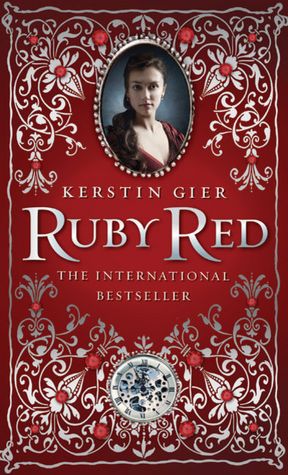 German author Kerstin Gier made her US debut last summer with the first book in the fast-paced paranormal YA adventure series with Ruby Red. But don't expect vampires or werewolves between these pages. Instead, the series starter follows Gwyneth Shepherd, a girl who discovers that she and her family are part of a timetravel society called the Circle of Twelve. 
The paperback edition of Ruby Red was released early this week (giving readers a way enjoy it on the cheap) before book two, Sapphire Blue, comes out in October. In Gier's upcoming series second, Gwen's life has changed drastically since learning that she is part of the Circle, but her unexpected ability to timetravel may be putting Gwen and her loved ones in peril. However, you don't have to wait until Fall 2012 to get the first taste of this adventure, bon appetit!
***
Want to learn more about Sapphire Blue? You can download the complete RT-exclusive excerpt here and mark your calendar, this new book will hit stores October 30th. Plus, if you missed it in hardcover, be sure to pick up a paperback copy of Ruby Red, available now. For more genre news and coverage check out RT's Everything Young Adult Page.