Extended Review: Sophie Littlefield's House Of Glass
Mon, 02/24/2014 - 10:39am — admin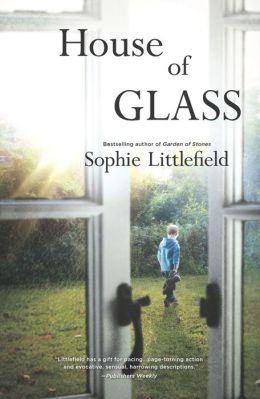 Sophie Littlefield's House of Glass is an insidious book. When you first start reading, it feels a bit like women's fiction. There's Jen Glass, who's made a life for herself after growing up poor. And she's living this sort of storybook existence where even with her husband out of work, they still have plenty of money. But her daughter is a typical uncommunicative teen and her young son has psychological issues that have led to selective mutism, and her husband may or may not be having an affair. 
It's with this sense of familiarity that Littlefield sucks you into a story filled with more horror than your average Stephen King novel. It's scary precisely because of how grounded in reality it is; from the everyday family problems to how Jen's nightmare escalates, this could happen to any of us, at any time, and like Jen, we see no way for her or her family to prevail.
Littlefield has created a heroine who is simultaneously three-dimensional — and she's someone we can recognize in ourselves. We can feel Jen's hesitation. Empathize with her indecision and second-guessing at each moment. Cry with her at each devastating development that takes away any hope.
The reason House of Glass will stay with readers long after they've read the last page is how much of a threat it is. It's the monster under the bed for grown-ups. This isn't some fantastic dystopian setting taking place after an apocalypse right out of a sci-fi novel. Jen Glass's story is one that pops right off the nightly news headlines, or scrolling in a feed across the top of your browser. It's the reason we look in on our children at night and check the locks on the doors twice and three times before we go to bed for the night.
House of Glass latches on to that fear that what we have, no matter how dysfunctional or imperfect under the surface, can be taken from us at any time. And that's more terrifying than any imaginary horror story.
You can pick up a copy of House of Glass, available in print and digitally tomorrow. For more mainstream women's fiction visit our Everything Mainstream page.