February Science Fiction And Fantasy Overview
Thu, 02/21/2013 - 12:50pm — admin
This month, science fiction and fantasy readers can expect some great new releases from a variety of authors. Today we're playing tour guide and pointing out some out of this world literary hotspots.
***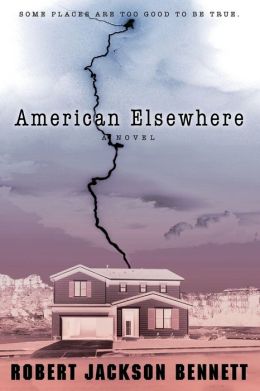 TRY BEFORE YOU BUY
In Robert Jackson Bennett's unusual fantasy American Elsewhere, ex-cop Mona is finally ready to claim her deceased mother's home. But in order to inherit the property, Mona must travel to a tiny town in the southwest. But the town of Wink, New Mexico isn't exactly … normal. It's inhabitants are strange, and what happens is even more bizarre. Bennett takes the familiarity of small towns and turns it on its head with his latest supernatural story.
Sound intriguing? American Elsewhere caught our interest and left RT reviewer Elise Tobler who says about the book, "There are a plethora of intriguing characters, each of whom has specific goals — goals that are often in direct opposition to those around them."
If you're looking for a strange, delightful tale, you can read the first chapter of American Elsewhere on Orbit's website here. And if that isn't enough, we've got the second chapter available for download right here.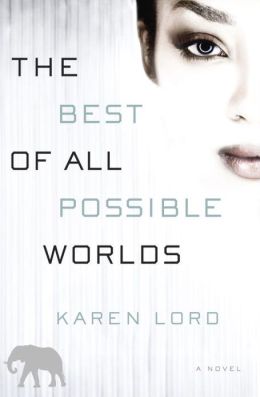 SCI FI ROMANCE FOR ALL
We've no secret of our love for Karen Lord's new sci fi romance The Best of All Possible Worlds, awarding the book our February Seal of Excellence. But sci fi romance can be a tricky genre, with many dedicated science fiction fans shying away from romance and plenty of hardcore romance lovers just saying no to sci fi. But, we assure you, there's some excellent sci fi romance out there. If you've yet to wade into the murky waters of the genre, get your feet wet with these recommended titles:
Gini Koch's entire Kitty Katt series, starting with Touched by an Alien and following up with 6 more books, including the most recent — Alien vs. Alien. These books are light hearted, full of wit and plenty of fast paced adventure, and downright fun.
Ghost Planet by new author Sharon Lynn Fisher, an excellent space-set romance that on the surface appears to follows a budding romance between psychologist Elizabeth Cole — who arrives on planet Ardagh-1 to conduct research — and her new supervisor, Murphy. But this love story isn't that simple, and it's definitely one you won't want to miss.
Meljean Brook's Iron Seas trilogy. Ok, so this is technically more steampunk than sci fi, but can you blame us for including it on our favorites list? Brook's world is captivating and inventive enough to satisfy sci fi lovers and romance readers will swoon over the couplings. Start by picking up The Iron Duke.
Isabo Kelly pens delightful science fiction and fantasy romances, and The Secret of Navara is a must-read for those seeking equal parts action and romance. While paleontologist Dr. Ti'ann Jones is excavating the planet of Narava, she comes across a secret that could change the entire planet.
If you already know the ropes when it comes to romance and are looking for something a little steamier, try these sci fi erotic romances:
Jenna McCormick's No Limits and the sequel, No Mercy, contain one or all of the following: interstellar travel, people taking over each other's bodies, hot sex, people sharing memories, space pirates. Give up? All of the above, plus much more!
Evangeline Anderson's Brides of the Kindred series, beginning with Claimed. After Earth is saved by the alien Kindred species — a race that worships women, as they have very few on their planet — Earth's women are entered into a lottery and matched with Kindred warriors. Each type of Kindred's special mating routine will keep you reading!
Kate Douglas' Dream Catchers series, centered around a man determined to save his enslaved alien lover and her people by harnessing the sexual energy of his human crew. Pick up Dream Bound followed by Dream Unchained.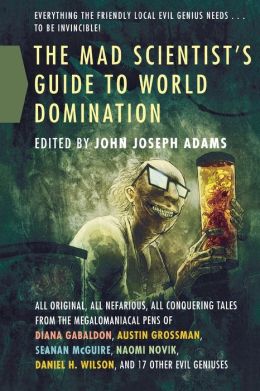 SHORT STORIES AND LONG TALES
The Mad Scientist's Guide to World Domination is jam packed with short stories from a plethora of must-read Urban Fantasy, science fiction and fantasy authors. RT editor and reviewer Regina Small calls the anthology " ... hilarious, heartbreaking and wonderfully wacky ... a genuine triumph." And considering the big names who contributed to the collection, we're not surprised! Here is our reading list of full-length stories from some of these world dominating authors (well, in the SF/F reading world, anyway), because after you finish this small sampling, you'll definitely be craving more.
Austin Grossman's Soon I will Be Invincible
Daniel H. Wilson's Robopocalypse
Seanan McGuire's Rosemary and Rue
Naomi Novik's His Majesty's Dragon

Harry Turtledove's Supervolcano: Eruption
Marjorie M. Liu's The Iron Hunt
Mary Robinette Kowal's Shades of Milk and Honey
You're probably guessing that our most obvious recommendation would be Diana Gabaldon's Outlander, but because you've probably read that already (if you haven't, get on that!), we suggest her more recent release, The Scottish Prisoner.
What February sci fi and fantasy releases are you looking forward to? Let us know in the comments. For more genre news and coverage visit our Everything Science Fiction & Fantasy Page.