Foodie Friday: Rachel Harris' Crabmeat Pizza And Jenna Rutland's Italian Mac & Cheese
Fri, 08/23/2013 - 10:40am — admin
Are you a foodie, who ventures into the kitchen on weekends to stir up some culinary adventures? Do you believe that the way to a man's heart really is through his stomach? Then our new feature, Food Friday, is for you! Today we've got authors Rachel Harris and Jenna Rutland, two ladies who know a thing or two about the passion that food can inspire, sharing two exclusive recipes for you to try at home. So break out your aprons, and let's get cookin'!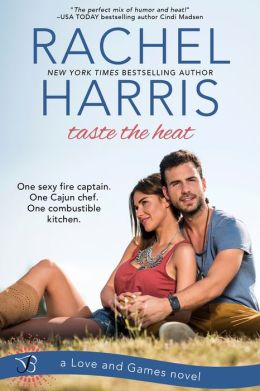 Do you love Cajun-inspired food? Then Rachel Harris' Crabmeat Pizza, an easy-to-make appetizer, is one for your recipe box. Inspired by her Cajun chef romance, Taste the Heat, this is one recipe her chef heroine would approve of. Harris says, "It's an appetizer, so it's super easy to make, but it tastes delicious. I've had this at many parties around New Orleans." Take a look:
Crabmeat Pizza
1 block of cream cheese, softened
1 jar Heinz seafood cocktail sauce
1 can or tub of crab meat (obviously you can can use the real thing and it tastes delicious. But the pre-packaged stuff tastes yummy and is super easy)  
Dash of Hot sauce
Garlic powder to taste
Dash of Worcestershire sauce
Parsley flakes
Mix cream cheese, hot sauce, Worcestershire and garlic powder in a bowl. Spread the delicious mixture to cover the bottom of a pizza pan. Pour cocktail sauce over the mixture and spread evenly on top. Sprinkle crab meat and parsley flakes over cocktail sauce and serve with club crackers.
***
Next up is Jenna Rutland, author of Just for the Summer, in which Dani Sullivan finds unexpected romance while working on her next cookbook. Today we've got Jenna's recipe for "Italian Mac and Cheese," a delicious twist on a classic dish.
Italian Mac and Cheese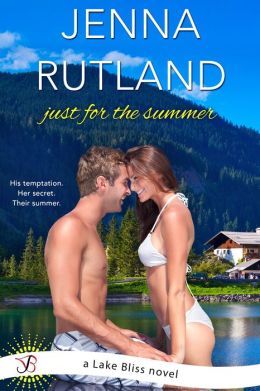 6 tablespoons butter, divided
2/3 pounds pancetta, diced small
1 pound of bow-tie pasta
4 cups heavy cream
1½ cups Romano cheese, grated
2½ cups Fontina or Fontal cheese, diced
Salt and pepper
½ cup Panko Italian style breadcrumbs
Grease a 9 x 13 baking dish using 1 tablespoon of butter. Preheat oven to 375 degrees.
Place the pancetta on a baking sheet and bake until crisp, about 20 minutes. Drain the fat and set the pancetta aside. Meanwhile, prepare pasta according to package directions.
In a heavy pot, heat the cream and reduce by one-third. Slowly whisk in 1¼ cups of the Romano. Add the pancetta. Add the cream mixture to the macaroni and the fontal, and season with salt and pepper. Pour into prepared pan. Top with breadcrumbs and the remaining Romano. Cover with foil and bake about 30 minutes. Remove foil and bake an additional 5 minutes, or until golden brown.
Hungry for more? Then head on over to our Pinterest page for more bookish recipes. And be sure to let us know if you've made a dish that led to a romance of your own. Happy cooking, all!