Friday Free for All: Abbi Glines Box Sets! (Cue Squeeing!)
Fri, 10/11/2013 - 11:17am — admin
We're not ashamed to tell you that we danced around with our cat this morning, singing that terrible Rebecca Black song, "It's Friday, Friday, gotta get down on Friday!" And we'd like to impart some of our glee to you. So today's Friday Free for All is extra special awesome. We've got two sets each, four total, of these brand new Abbi Glines box sets: The Sea Breeze Collection, which contains: Breathe, Because of Low, While it Lasts and Just for Now; and The Vincent Boys Collection, featuring The Vincent Boys and The Vincent Brothers. Abbi is a New Adult superstar, and if you're not a fan you will be after you read these!
Four lucky winners will get their pick of an Abbi Glines series box set: Sea Breeze or The Vincent Boys.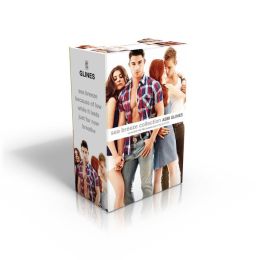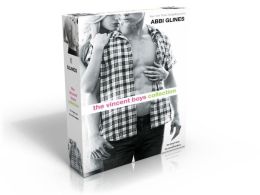 To enter, just comment below on which set you'd like to win and why. Any old reason will do! You love Abbi Glines, you like free stuff, you have a thing for brothers. U.S. residents only, please. You can also email your answer here, along with your mailing address, with the subject "Abbi Glines Giveaway." Four winners will be chosen next Friday. And for more New Adult titles to try this weekend, be sure to visit our Everything Young Adult page!