Friday Free For All: Jaime Rush's Dragon Awakened
Fri, 12/13/2013 - 8:13pm — admin
The holidays can be a tough time for readers — we're so busy there's not a lot of time to read, and our budgets are strapped what with all the presents we're buying for other people! We're so selfless. To help out with the holiday crunch, we've got another great giveaway for you today!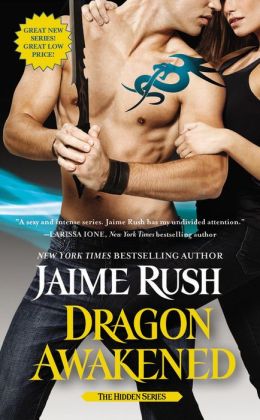 Jaime Rush's Dragon Awakened stars Ruby, whose life is turned upside down when she witnesses her uncle's murder — death by a green lightening shooting orb. Soon dragons and angels abound. RT reviewer extraordinaire Jill M. Smith calls this one, "terrific"!
Want to give it a try? Enter below to win one of five copies. U.S. residents only. Winners will be announced here next Friday. See our full terms & conditions in the widget below. Good luck!