Get To Know Erotic Romance Author Kristen Proby
Tue, 04/23/2013 - 10:35pm — admin
Er
otic romance writer Kristen Proby is new to the publishing scene, but she's already proven herself to be an outstanding author with the first three books in her With Me In Seattle series, Come Away With Me, Fight With Me and Play With Me. Starring larger-than-life heroes and the everyday heroines they love, these books are where sizzle, spice and smiles meet. Read on to learn more about Kristen and what's next for fans looking for more stories featuring the amazing Montgomery family.
***
You are a brand new author, with your first book published in October. However, you must have been writing for a while. What's the 'Kristen Proby' story?
I've been writing stories since I was a young girl and fell in love with romance novels as a teenager when I would sneak my mom's Nora Roberts novels and devour them. I started writing my own romance novels about ten years ago, but life events pulled me in different directions until early 2012 when I decided to put my nose to the grindstone and follow my dream of writing and publishing my books.
Your erotic romances are fantasy fulfillment at it's finest! Your heroes tend to be rich, attractive, intelligent ... in short AMAZING! Your heroines, on the other hand, are more down to earth. How is it that these ladies can keep their wits about them as they start jet setting with their awesome heroes?
Well, first of all, thank you! What a compliment. Yes, my stories are pure fantasy because as a reader, that's what I want to read. But I also think that many readers like to be able to identify with the heroine. My girls are feisty enough to jet set with their guys, and self confident enough to not let the money throw them off course. In fact, my heroines make it very clear that they could care less about the money or the celebrity status, it's all about the guy.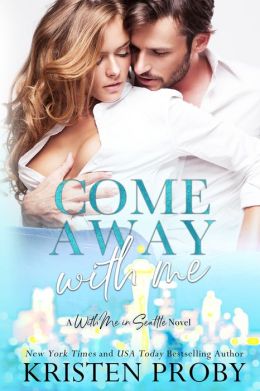 Your first two books have very different characters. Take the heroines Natalie from Come Away With Me and Jules from Fight With Me. Nat is a curvy blond artist with a sad past while her friend and roommate Jules is a sharp tongued, ambitious business woman. One thing is for sure, both of these ladies make an impression. What inspires your characters?
I enjoy reading about women who are strong-willed and sharp-minded. I don't want to read about a weak heroine. I also know that the men in my stories are attracted to women who can stand up to them and give them a piece of their mind. I admit that my family has inspired my female characters. I was fortunate to grow up in a family full of intelligent, stubborn, loving women.
Your heroes are also unique. Luke is a celebrity living away from the spotlight for privacy while Nate is a mogul whose expensive business suits hide his tattoos and piercings. It seems like both of these characters are trying to get away from their pasts. Do you consider second chances a theme in your stories?
I hadn't thought of this before, but yes, I suppose you could say that second chances play a roll in my stories. Or rather, learning from the past to know what they want for their future.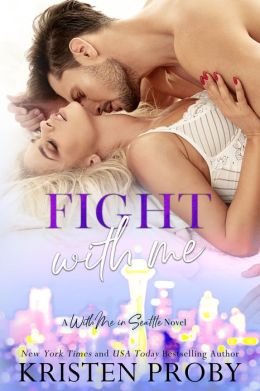 You are very active on Facebook and recently you have been letting your fans decide on what scenes they will get next. While your books are written in first person from the heroines' point of view, you have rewritten several scenes from the heroes perspective. Was it difficult for you to go back to these scenes and seeing them from the male POV?
I do spend a lot of time with the readers on Facebook because I just love hanging out with those ladies. They're fun! Writing from the male POV can be a challenge because, well, I'm not a man, so sometimes I have to turn to my husband and say, "Would a guy say this?" I've really grown to enjoy writing the male POV, and have introduced more of it in the books Play With Me and Rock With Me.
The third book in your With Me In Seattle series, Play with Me, is already out with book number four releasing next month. What can your readers expect as this series continues?
As the series continues, you will see more of the family as a whole. There will be some surprises in the next few books that I think the readers are going to be shocked by, but ultimately enjoy. You can expect plenty more romance and humor as well.  As you mentioned, Rock With Me releases May 2nd. There will be three, possibly four, more novels releasing in the series in the next year.
Thank you for hosting me! This was a great pleasure.
Readers can download the first three books in the With Me in Seattle series, out now. And we suggest getting caught up fast, because the highly anticipated book #4, Rock With Me, is releasing the first week of May! For more sizzling stories, check out our Everything Erotica Page.