Get Writing: How-To Book Sale
Wed, 11/28/2012 - 12:48pm — admin
Just because NaNoWriMo is winding down, doesn't mean you have to lose your writing mojo. In order to keep up your scribbling skills all year long, we found some great deals on writing guides from famous authors because, hey, if you are learning to write, you might as well go straight to the top! Each of the 6 books listed here are on e-sale for under $2, so you won't break the bank on your road to stardom.
The Writing Life by Annie Dillard
Credentials: Author of eleven books including a memoir, two novels and literary criticism collections, Dillard won the Pulitzer Prize for nonfiction in 1974 for Pilgrim at Tinker Creek. The author also taught English at Wesleyan University for over 20 years.
What To Expect: For as much success Dillard has found in the publishing world, writing does not come easily to this author. A classic tortured artist, in The Writing Life Dillard shares her experiences including difficulties of writing as well as the beauty that can be found in the written word.
The Author Says: "When you write, you lay out a line of words. The line of words is a miner's pick, a woodcarver's gouge, a surgeon's probe. You wield it, and it, digs a path you, follow. Soon you find yourself deep in new territory: Is it a dead end, or have you located the real subject? You will know tomorrow, or this time next year."
Purchase the e-book for $1.99 from Amazon or Barnes & Noble.
Elmore Leonard's 10 Rules of Writing by Elmore Leonard
Credentials: With a backlist that includes novels Get Shorty, Out of Sight, Raylan, The Hot Kid and forty additional books, Leonard's work speaks for itself.
What To Expect: Leonard's 10 rules are actually common sense (yet often forgotten) ways to keep writing fast-paced and reader friendly. Just like the author's fiction writing, this how-to has a rather journalistic style without frills.
The Author Says: "My most important rule is one that sums up the 10: if it sounds like writing, I rewrite it."
Purchase the e-book for $1.99 from Amazon or Barnes & Noble.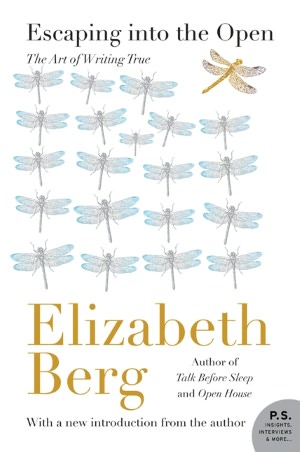 Escaping Into the Open: The Art of Writing True by Elizabeth Berg
Credentials: A popular mainstream fiction author, Elizabeth Berg solidified her place in popular culture after her novel, Open House, was an Oprah Book Club Pick. A popular magazine contributor as well as novelist, Berg's work focuses on realistic issues faced by everyday people.
What To Expect: Escaping Into the Open is an optimistic look at finding success as a writer. Not everyone will have Berg's fame, in fact, most won't, but it is no hardship to read about someone who is following their passion and encouraging others to do the same.
The Author Says: "What you need most is a fierce desire to put things down on paper."
Purchase the e-book for $1.99 from Amazon or Barnes & Noble.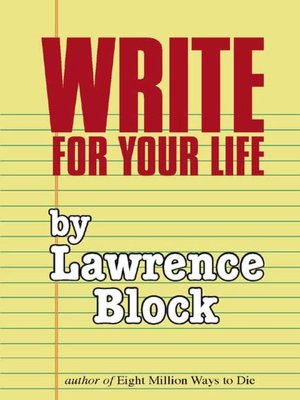 Write For Your Life by Lawrence Block
Credentials: Synonymous with the mystery genre, Lawrence Block has won four Edgar and Shamus Awards, a Diamond Dagger from the British Crime Writers' Association and has been named Grand Master of the Mystery Writers of America.
What To Expect: Based on the seminar that Block taught during the 1980s, Write For Your Life takes on every author's worst fear: writer's block. This book will walk you through exercises to help you overcome writings biggest obstacle — the inner critic.
The Author Says: "Fear Is Nothing To Be Afraid Of."
Purchase the e-book for $1.99 from Amazon or Barnes & Noble.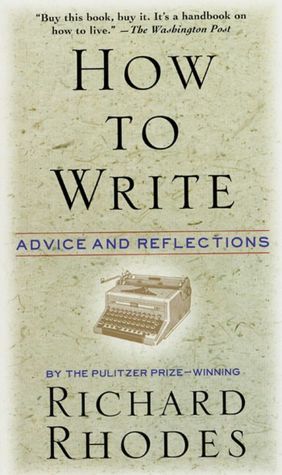 How To Write: Advice and Reflections by Richard Rhodes
Credentials: With a Pulitzer under his belt, along with the National Book Award and National Book Critics Circle Prize, Rhodes is one of the most critically acclaimed authors writing today.
What To Expect: Do you think your fears at facing the blank page (aka the "white bull") aren't justified? Then you need to read How to Write because even after a Pulitzer Prize, Rhodes often feels that when he sits down to write he is "groping in darkness along a wall." Offering camaraderie, understanding and ultimately the kick in the butt you need to get those words out, this book is all the encouragement you need to finish that novel.
The Author Says: "If you want to write you can."
Purchase the e-book for $1.99 from Amazon or Barnes & Noble.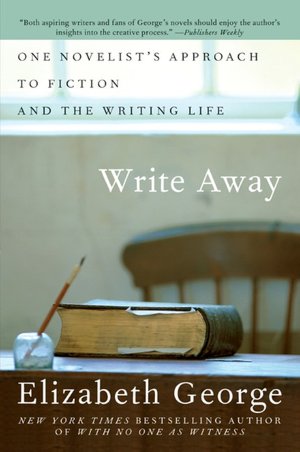 Write Away: One Writer's Approach to the Novel by Elizabeth George
Credentials: From genre fiction, non fiction to short story collections, Elizabeth George is a bestselling author who has won numerous awards.
What To Expect: In Write Away, George goes through her own journey to publication and explains how her creative process works. Using excerpts from her own work as well as other famous authors like Barbara Kingsolver and Louise Erdrich, this book gives concrete illustrations on how to write well.
The Author Says: "A lot of writing is simply showing up... day after day, same time and same place."
Purchase the e-book for $1.99 from Amazon or Barnes & Noble.
Do you have any writing tips? Share them in the comments! Click here for more advice for aspiring authors.