Giveaway: Attend A Beautiful Wedding with Jamie McGuire!
Tue, 12/10/2013 - 11:59am — admin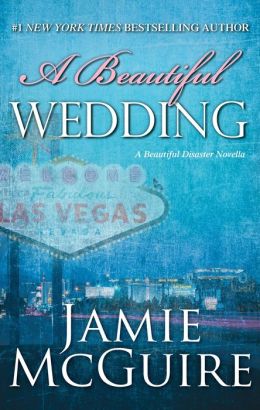 New Adult fans, do we have a treat for you. You know how you grow attached to characters over time, and you sigh heavily when you reach that very last page? Well, for fans of Jamie McGuire's Abby and Travis, we have a wedding for you to attend. 
Did you ever wonder why, exactly, the skittish Abby proposed to Travis and whisked him off to Vegas after the tragic fire in Beautiful Disaster (and Walking Disaster)? And why Travis never went to jail for his role in the fire? In the novella, "A Beautiful Wedding", out today, you'll find out.
And because we love you so, we've got three copies to give away! Enter below for a chance to win. U.S. residents only.