Goodreads Readers Have Spoken: The 2012 Goodreads Choice Awards Winners
Tue, 12/04/2012 - 3:42pm — admin
With a reported 10 million members, Goodreads is the largest online reader community. Every year the site's members get together to vote on the Goodreads Choice Awards giving the ultimate critics — the readers — their chance to have a say in fan favorite books of the year. With over a million votes counted, Goodreads has just announced the 2012 award winners in 18 different categories.
In one of the most watched categories, Best Fiction Novel, J.K. Rowling's The Casual Vacancy took top honors. While the author's first novel written for adults was not terribly well received by critics, it looks like the reader goodwill from Rowling's Young Adult Harry Potter series is still flowing freely.
Rowling is not the only big name author on the Goodreaders' lists. Speculative fiction master Stephen King's The Wind Through the Keyhole won for Best Fantasy. And longtime fan favorite Terry Pratchett, writing with Stephen Baxter, took the Science Fiction category with The Long Earth.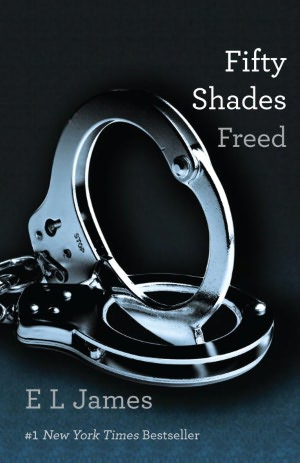 There were a few breakout literary stars cracking the awards as well. Gillian Flynn's intense suspense novel Gone Girl took top honors in Mystery & Thriller category, a win which we suspect is the first of many, many awards for this gifted author. And another new author receiving quite a bit of attention, Deborah Harkness, rose to the top of the Paranormal Fantasy category with Shadow of Night — not an easy feat considering she was up against heavy hitters Janet Evanovich, Kim Harrison and Laurell K. Hamilton, just to name a few.
We suspect that mainstream media may have had something to do with several of the awards. As an Oprah favorite, Wild by Cheryl Strayed, had an easy time winning in the Memoir/Autobiography category. We also think that the incredibly popular Walking Dead television show on AMC helped propel The Walking Dead, Vol. 16: A Larger World by Robert Kirkman and Charlie Adlard to be named best Graphic Novel/Comic.
To be filed under the least surprising news of the day, E.L. James' trilogy ender, Fifty Shades of Freed, was named by Goodreads members as their favorite Romance book of the year. Other books in this category included #2 pick Bared to You by Sylvia Day, #3 Lover Reborn by J.R. Ward, #4 The Witness by Nora Roberts and #5 Once Burned by Jeaniene Frost.
In the the Young Adult genre, the fiction award went to John Green for The Fault in Our Stars and the fantasy winner was Insurgent by Veronica Roth. Roth also beat out authors Cassandra Clare, E.L. James, Richelle Mead and others to be named the Best Goodreads Author for 2012.
For a complete list of the 2012 Goodreads Reader Awards click here.