Graphic Novel Adaptation Of Anne Rice's Christ The Lord: The Road to Cana
Tue, 09/06/2011 - 2:58pm — admin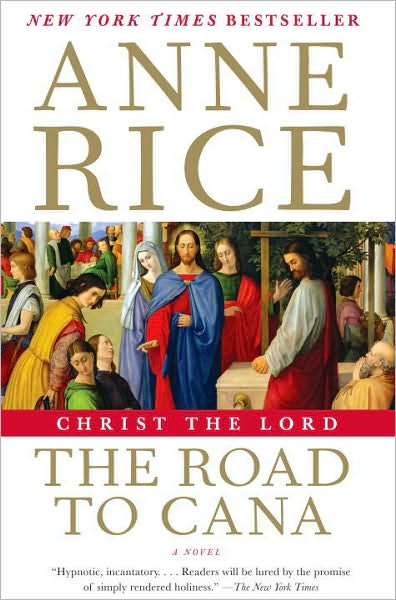 Bestselling author Anne Rice has thrilled readers with her vampire world and her fictional series about the life of Christ. Now Rice will be adapting the second book in her Christ the Lord series into a new medium with the help of graphic novel author (and RT Contributor) Anne Elizabeth. The adaptation of Christ the Lord: The Road to Cana will feature art by Siya Oum and be published by Sea Lion books.
Although this is the series second, we anticipate that readers will have no problem diving into this re-telling of an already familiar tale as it features many of the characters of the classic Biblical tales. Says Rice, "The characters you know will be there — Jesus, Mary, Joseph — in the rich colors and beautiful forms that only artists can draw." 
While creating this series for traditional format release, Rice felt that it was very important to recreate first century Palestine so that modern-day readers could get a taste for that world. To create the world with accuracy, the author looked to current New Testament research, the four Gospels and Jewish culture studies. So we were not surprised to learn that the author is eagerly anticipating seeing the world come to life in a whole new way as a graphic novel. 
We got a chance to chat with Anne Elizabeth just after the project was announced. She told us, "Creating an adaptation is a complex, time-consuming, and detail-oriented prospect, and yet every moment spent in Rice's world immerses me an enriching and soul-inspiring experience. I lift my head to look at a clock and hours have passed, and yet I long to go back to the journey. I am deeply honored to work on this adaptation with the brilliant Anne Rice and excited to again partner with artist Siya Oum who illustrated [my latest graphic novel,] The Pendulum." Her enthusiasm for this project is contagious and we can't wait to see what the end result is!
Christ the Lord: The Road to Cana will be available as a graphic novel just in time for Easter 2012. For more information you can visit the Sea Lion Books website.