Historical Overview: February
Wed, 02/05/2014 - 11:29am — admin
Who hasn't dreamt of a custom wardrobe? Heading to a well-known seamstress to be draped and pinned into beautiful fabrics, all selected to perfectly compliment your complexion and shape? Well that doesn't happen much anymore outside of wedding gowns, but we can live vicariously through this month's historical recommendations, as we shine the spotlight on our recent favorite books featuring dressmakers. So throw on your favorite frock, grab a glass of wine and cozy up with these exciting books!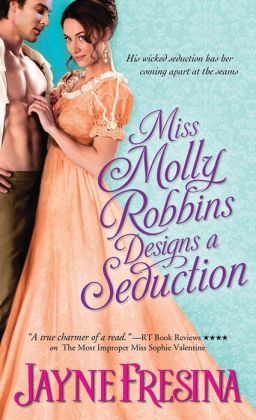 In Catherine Anderson's Walking On Air, Gabriel Valance's days as a gambling womanizer come to an end after being gunned down on Christmas Eve. Happy holidays, right? But before he can walk through the pearly gates of Heaven, he must choose one of three people to help. He chooses Nan Hoffman, a dressmaker haunted by her past. With only one month to help her achieve a happy life, Gabriel soon realizes he's meant for more as he sets out to help others who need a little divine help — even if it means never reaching Heaven.
As a former maid to Lady Mercy Danforthe, Molly Robbins knows what it's like to work hard. So when her dream of owning her own dressmaking business comes to fruition thanks to Lady Mercy's brother, Carver, the Earl of Everscham, Molly is ready to forge a new path in life. She and Carver grow closer, but an old secret could prevent a happy ending. Be sure to find out what happens in Jayne Fresina's Miss Molly Robins Designs a Seduction!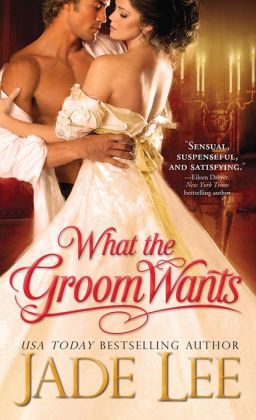 In What the Groom Wants, Jade Lee weaves a thrilling tale about Wendy Drew, the co-owner of A Lady's Favor dress shop and a gambling hostess who's doing everything in her power to pay off her brother's many debts to Demon Damon. Besides the money, Demon also wants Wendy. But when Radley Lyncott, a suitor from her past, reappears and the two rekindle their romance, Demon discovers that for once he may not get what he wants.
And if these fashionable reads have you craving more tailor-made romance, be sure to check out Rosalind Laker's Orchids and Diamonds, a 1995 RT award nominee that has yet to go out of style. In this enchanting story, Juliette Cladel, a seamstress and dress designer, falls in love with a Russian sculptor and count, Nikolai Karsavin. But the more they fall in love, the more hardships they face. Get wrapped up in this timeless tale to find out how the story unfolds!
To be swept off your feet by these fashionable stories, be sure to grab your copies in stores or online today! And for more historical authors, books and buzz, visit our Everything Romance Page!