Historical Overview: January
Thu, 01/23/2014 - 12:28pm — admin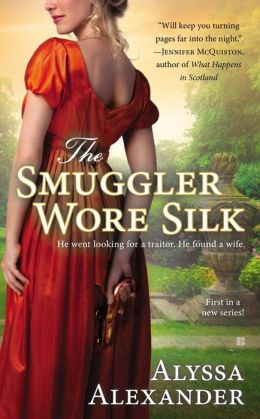 Let's be honest: nicknames are rather awesome. We have "McDreamy" and "McSteamy" from Grey's Anatomy, "Kitten" from Jennifer L. Armentrout's Lux series — and this month's historical recommendations offer up even more epic monikers. While browsing through our favorite picks, think of an awesome nickname for your RT Web Team, because we're feeling left out!
To start things off, Alison DeLaine makes a sensational debut with A Gentleman 'Til Midnight, in which Lady Katherine Kinloch is not just any ordinary lady — she's also known as Corsair Kate, an infamous sea captain. Between trying to save her family's estate and rejoicing in her hard-won freedom, Katherine manages to save a man from the sea. Captain James Warre doesn't realize his savior is the same woman he helped capture. When he does, he assumes a new identity as the two struggle to fight off mutual attraction.
In The Lone Warrior by Lori Austin, Confederate soldier Luke Phelan's courage earned him the name White Ghost with Hair of Fire. Now a recluse, Luke helps Rose Varner rescue her daughter from the Cheyenne who took the child. As the two work together, love and dark pasts begin to surface. Will they be able to find the freedom and love they desire?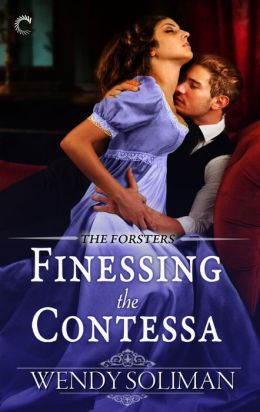 Meanwhile, Alyssa Alexander dishes up an intriguing tale with The Smuggler Wore Silk, in which Earl of Langford Julian Travers, aka the Wandering Earl, must retire from his life as a spy. Determined to expose the smuggler trading secrets to the French before he retires, Julian is led to Grace Hannah, a smuggler by night, who teams up with the handsome Wandering Earl to find the traitor. Attraction and desire soon make their mission even more complicated, but neither are willing to give up, even as dark secrets threaten their love.
Last, but not least, in Finessing the Contessa by Wendy Soliman, Contessa Electra Falzone wears the name La Contessa with pride. After all, she's an expert chess player and proud of it. When Lord Robert Forster visits an old friend, he hopes to meet La Contessa and glean information from her regarding the power struggle in Sicily. Unbeknownst to Robert, Electra is being forced to spy on him in order to help his enemies, who are holding her brother hostage. But as the two fall in love, things get far more complicated than either expected.
Still thinking about what our nickname should be? Then keep mulling it over while reading these fantastic books! For more adventurous and romantic historical reads, visit our Everything Historical Page!