Historical Romance Author Cathy Maxwell On Her Controversial Chattan Curse Series
Wed, 05/08/2013 - 1:14pm — admin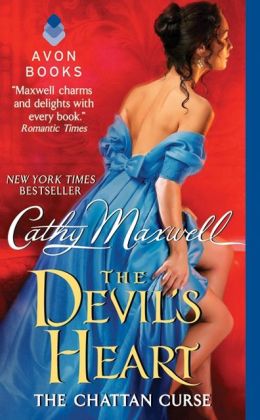 They say that you can't please everyone all the time, and this is especially true in romance novels. Different readers look for different things and authors are constantly challenged with keeping their writing fresh. Historical romance author Cathy Maxwell has been a fan favorite for years because of her sensual tales of lasting love and her willingness to take risks. In her latest series, the Chattan Curse, Maxwell ended her first two stories with cliffhangers. And whether you love to ponder what's coming next or don't like being left hanging, we were very excited with this month's The Devil's Heart, which wraps up the thrilling trilogy. Read on to hear directly from the author about her series and why she kept readers in suspense.   
I'm finishing up the Chattan Curse series (Lyon's Bride, The Scottish Witch and The Devil's Heart) and I'll be honest, I've taken some heat on how closely these books are connected.
Some readers have accused me of ending the first two books with cliffhangers — you know, those "to be continued" type of endings that leave everything up in the air. Will the train run over Little Nell? Will Handsome Guy show up in time to save her? To be continued ... 
Fateful words all the way to the ellipses.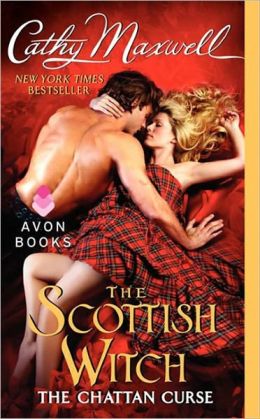 But I believe there is a difference between the cliffhanger and an over-arcing story line. Some tales need more room to be told. When I started the Chattan Curse series, I had a vision of a story with many layers. Each character builds and carries the story over to the next stage of the curse. I needed three books. Had to have 'em.
However, I upset some readers and I understand why. It is no fun to wait. In fact, one of the best things that has happened to me this month is the release of The Devil's Heart. The wait is over. All three books are in print. I shall be flogged no more.
And I get it. I'm not fond of waiting either. I've had some readers inform me they will not read me again because of the ending to Lyon's Bride and others have accused me of having completely mercenary reasons for so closely connecting the three books. Humbling. I usually don't receive this.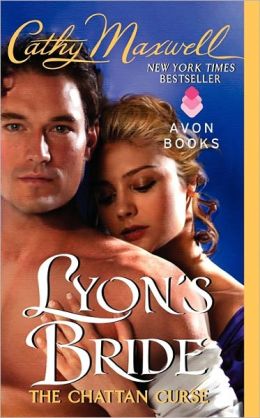 In truth, I hope I can reclaim those readers angry with me. My sincerest wish is that, with this last book, they will see the stories were worth being tied together. As for the mercenary charge, well, guilty. I make my living writing books. But I've been doing very well with stand alone tales so connecting these three stories was not a "have to" or "gotcha" situation.
What I did need to do was expand my storytelling abilities. In order to grow, a writer has to push the envelope a little. She has to challenge herself. Is it possible to go too far? Yes, but it is also possible to not go I can far enough. I felt the need for a push and I am happy I did it.
Writing the Chattan Curse trilogy helped revitalize my story telling edge. It was a strong challenge to create the world of these books. However, I am seeing a new bit of muscle in my writing. You can judge for yourself when The Bride Says No and The Bride Says Maybe are released in early 2014.
In the meantime, tell me what you think. Do you mind a story arc that encompasses several books? Or are you one of my readers who wanted to whack me on the head with Lyon's Bride?  Romance readers have strong opinions and I always enjoy hearing what you have to say.
— Cathy Maxwell
The wait for the final Chattan Curse novel is over. Lyon's Bride, The Scottish Witch and The Devil's Heart are all available now. And for more lush historical tales that leave you wanting more, make sure to check out our Everything Romance Page.