How Hong Kong Prepared Rebecca Hagan Lee's Heroine For Life In San Francisco's Chinatown
Mon, 08/19/2013 - 11:59am — admin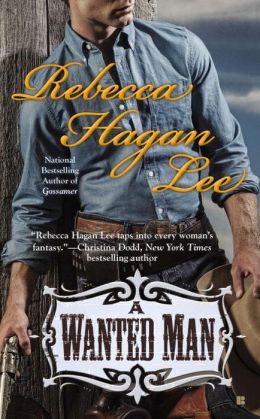 Rebecca Hagan Lee returns to the historical romance scene with A Wanted Man, the thrilling spin-off of her book Gossamer. Full of colorful characters, sexual tension that is almost tangible, and dangerous situations, A Wanted Man offers plenty for readers to devour. And the story's unique blend of cultures adds yet another refreshing element to the book and Lee is here today to discuss how her heroine's Hong Kong upbringing influenced her life as she travelled from China to San Francisco.
***
As a British girl born in Hong Kong, Julie's life would have been much the same as any other girl's. She grew up in a big house surrounded by formal gardens and ringed by a brick wall in the insular British community. Her contact with the greater Chinese population would have been limited to a handful of servants inside the house and the gardeners outside it, but Julie's mother died of childbed fever within a few days of Julie's birth which forced her father, Commodore Lord Nelson Parham to seek the services of a wet nurse. His choice of a woman recently arrived from the drought-ridden mainland China changed the course of Julie's life.
Lolly, the wet nurse, brought her infant daughter, Su Mi, into the Parham household and the two girls were raised as sisters—albeit sisters, who were never fully accepted in the British or the Chinese communities. There were always whispers about "the poor little Parham girl being raised by a heathenish Chinese woman" and "the heathenish Chinese woman's little girl thinking she was English", but having a foot in both worlds, meant Julie grew up speaking Cantonese and Mandarin as well as English.
 Shortly before she turned four, Commodore Parham added an English nanny to the household. Julie had learned Chinese dialects and customs, a rudimentary history of China and its fables from Lolly, and was more adept with chopsticks than with a knife and fork. She knew almost nothing of England. Hong Kong was home. England was a foreign land.
Later, Julie and Su Mi shared an English governess who assumed responsibility for their education. They spent long hours in the schoolroom learning the English ways. But a proper English education and life within the walls of Parham House did not change the fact that Julie lived in a loud, crowded, bustling city filled with the sights and sounds and smells of the Orient.
By the time, she donned her Salvationist garb and set sail for San Francisco to rescue Su Mi from a marriage gone horribly wrong, Julie had seen hunger and desperation, birth and death and injustice. She looked like a proper British lady, but a part of her was as Chinese as Lolly and Su Mi. With what she learned of San Francisco from the missionaries during the three week voyage, Julie was confident she could manage any complications she might encounter as a missionary in a foreign land.
She had prepared herself for every eventuality except the very real complication named Will Keegan hurrying down the stairs of the Silken Angel Saloon to silence her rendition of "Bringing in the Sheaves."
-Robin Hagan Lee