Hump Day Excerpt: Lorelei James's Bound
Wed, 02/19/2014 - 2:21pm — admin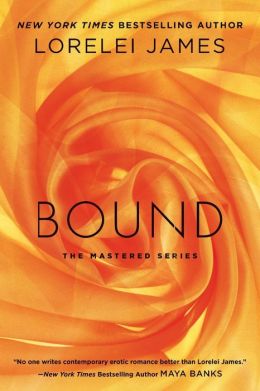 Another hump day is upon us! And you know what that means, right? Another erotica excerpt! Because we're always here for you. To help get you over the midweek slump, we've got a scene from Lorelei James' new series starter, Bound. It's the story of Amery, a woman who decides to take self-defense classes and ends up falling for her Dojo's owner, Ronin. And martial arts isn't the only thing Ronin has mastered. Enjoy!
He claimed her mouth in a sensual kiss. While his tongue tangled and teased, he began to unbutton her blouse.
She lifted her hands to touch him.
He took her hands and peered into her face so deeply she swore his gaze had brushed her soul. He kissed the tips of her fingers. "I touch. You let me."
"But how is sitting here doing nothing teaching me to be bold?"
"Bold is not only an action. Bold is an attitude. Bold is a state of mind." Ronin rubbed her knuckles across his jaw. "Sometimes the boldest choice is to let go. It takes more courage to trust someone else to give you what you need than it does to just rely on getting it yourself."
"I never thought of it that way."
Ronin smiled. "Which is the perfect time for me to point out I don't want you to think. I want you to feel."
Amery had the oddest feeling of . . . surrender? Or was it power?
"I see it in your eyes, Amery. Let me show you how bold you can be." He kissed her again, his mouth coaxing hers to respond.
And respond she did. She stopped worrying where her hands should be and concentrated on the placement of his hands. Of the dexterity in his fingers as the rough tips brushed her skin. She let his pace—sometimes fast, sometimes slow—roll over her. Feed her. Soothe her. Incite her.
You can pick up a copy of Bound now, available digitally and in print. And for more steamy reads, visit our Everything Erotica page.