Inspirational Overview: December
Thu, 12/19/2013 - 1:02pm — admin
Baby, it's cold outside, which means it's the perfect time to grab a good book and get cozy under your favorite quilt. In this month's Inspirational recommendations, we're highlighting stories that all feature quilts — special, magical blankets that bring families together and help others discover who they really are.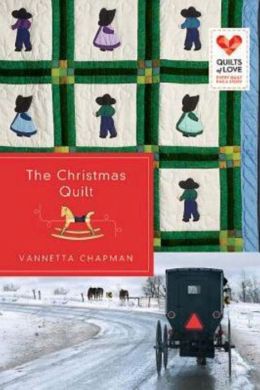 In Tempest's Course, Lynette Sowell weaves the story of Kelly Frost, a textiles conservator who has been tasked with restoring a 150-year-old quilt belonging to the Gray House estate. Kelly must live at Gray House while restoring the quilt and there she meets Tom, the caretaker. As Kelly explores the old house, she discovers she and Tom have surprising connections to the estate. When strange accidents begin occurring, they must work together to stop more accidents from happening and endangering others.
Meanwhile, in Lisa Carter's Aloha Rose, Laney Carrigan wants to know more about her her birth family, but the only clue she has is the quilt she was wrapped in as a baby. Her search leads her to Kai Barnes, a man who could hold all the answers she needs. Problem is, he thinks she's a gold digger after the family wealth. Can they work out their differences and help each other find the answers they crave?
Last, but not least, we have The Christmas Quilt by Vannetta Chapman. This holiday tale finds Annie Yoder working on a quilt for her sister-in-law Leah's soon-to-be-born baby, due on Christmas. But things take an unexpected turn when they wind up in an Englisch hospital. Soon, Annie's quilt takes on a new meaning as she realizes her divine task of helping Leah through her pregnancy.
Be sure to snuggle up with these books and your quilts this holiday season! And for more Inspirational reads, visit our Everything Inspirational Page!