Inspirational Overview: February
Mon, 02/24/2014 - 10:33am — admin
Siblings. Most of us have them and while we love them to death, sometimes they make life a bit more complicated. In this month's inspirational overview, we're taking a look at our recent favorite stories, all featuring troublesome siblings and the powerful choices we make because of them.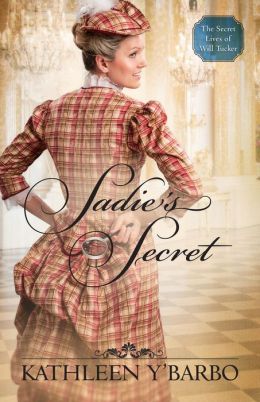 Kathleen Y'Barbo is up first with Sadie's Secret, the third installment in her Secret Lives series. In this latest addition, Sadie Callum leads a secret life as an undercover agent for the Pinkerton Agency and her latest mission is to rectify a mess created by fellow agent Will Tucker's twin brother, who escaped prison by framing Will. Now Will must rely on Sadie and her circle of high society connections to clear his name, but in doing so he finds himself falling in love. 
Jill Eileen Smith conjures up an intriguing tale with Rachel. When Jacob agrees to marry Laban's youngest daughter, Rachel, he soon learns he got more than he bargained for when Laban deceives him. Because not only is Jacob married to Rachel, but also to her older and more annoying sister, Leah. Now the sisters must share a husband — who is in over his head. Will Jacob and Rachel be able to find their happy ending, or will Leah forever stand in their way?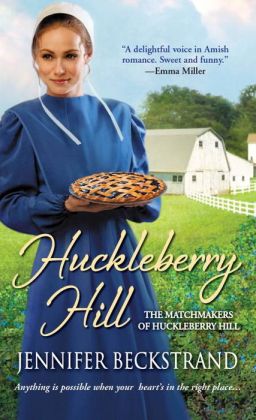 In Jennifer Beckstrand's Huckleberry Hill, Moses (no, not that Moses) knows his grandmother thinks it's her sole purpose to find him a wife. But when she introduces Lia, who's tired of always being overshadowed by her seemingly perfect sister, Rachel, Moses realizes Lia could actually be the one. So what if his grandmother matched them up? But when Rachel swings into town, Lia will have to work overtime to make sure Moses ends up with the right sister.
Mother-daughter team Janette Oke and Laurel Oke Logan join forces once more for Where Courage Calls, the latest in their When Calls the Heart series. Living a life of luxury isn't quite what Beth Thatcher wants, so when she's thrilled when she's offered a teaching position in Coal Valley, Canada, where she'll be cut off from the luxuries she's taken for granted. As the town tries to recover for a horrible mining accident, Beth lends a helping hand whenever she can, but with two men vying for her heart, things get complicated. And then her sister shows up and Beth must decide which life she wants to live.
And finally, Susan May Warren weaves a captivating story with It Had To Be You. Eden Christiansen is her brother's biggest fan, but keeping the NFL star out of trouble is more than she can handle sometimes. And with her journalism career hitting a dead end (rather literally — she writes obituaries), Eden's feeling a little lost. When her brother suffers an injury, Eden suspects his teammate, Jace, is to blame. But does Eden feel something more than suspicion for Jace?
Find out how these siblings overcome their differences by reading these great books today! And for more inspirational recommendations, visit our Everything Inspirational Page!