Inspirational Overview: January
Tue, 01/14/2014 - 11:38am — admin
Slavery is never an easy topic to tackle, but this month's Inspirational picks all address this serious issue with hope and love. Whether they're battling sex slavery, navigating the Underground railroad or struggling to free themselves of society's control, the characters in the following books persevere and show that there's always light at the end of a dark road.
In Michael K. Reynolds's Songs of the Shenandoah, the final installment in his Heirs of Ireland trilogy, Clare Royce is happily married and enjoying motherhood, but something else is on her mind. Wanting to free those in slavery, Clare sets out to use her husband's newspaper connections to help her succeed. But as other members of her family find success in unexpected places, she must decide which course is best for all.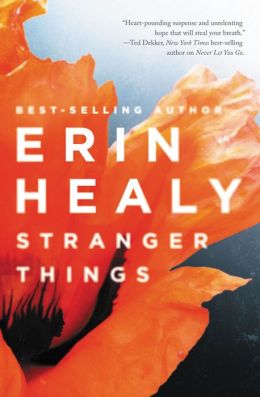 Meanwhile, in The Quaker and the Rebel, Mary Ellis introduces readers to a young woman named Emily, who wants nothing more than to continue her parents' Underground Railroad efforts. After taking a job as a governess to a slave owner doctor and his family, Emily must distinguish friend from foe. Things get complicated when Emily crosses paths with the doctor's handsome nephew, who has a few secrets of his own. Will they be able to carry out their missions and fall in love?
Serena Diaz's life takes a strange turn after she loses her teaching job after being accused of having a relationship with one of her students. When she seeks comfort in the woods, a strange dies saving her from being abducted. Serena soon learns her savior was Christopher, who ran a nonprofit organization protecting girls from sexual slavery. Things get even darker when Christopher's co-workers start believing Serena is working with the dangerous man Christopher was trying to stop. Through hope, faith and inner strength, Serena fights to prove her innocence. Find out how her story unfolds in Erin Healy's Stranger Things!
And finally, in Dee Yoder's The Miting, Leah Raber struggles to fight against the oppression of her Old Order community and its beliefs. When she discovers an ex-Amish couple who hosts Bible studies in their home, Leah takes a chance and attends their meetings. But when she's caught, she decides to move in with the couple and soon learns more about the English lifestyle than she ever expected — or wanted to know. Faced with homesickness, Leah must decide which kind of life she wants to live.
Be sure to pick up these thrilling and inspiring reads today. And if you've already read them, let us know what you think in the comments. For more Inspirational books, authors and buzz, visit our Everything Inspirational Page!